So Many Advantages To Dallas Cowboys Choosing Frisco Texas As Their New Home
Tuesday, August 13th, 2013 was a thrilling day for Frisco residents! We officially welcomed the Dallas Cowboys to our wonderful and rapidly growing city.

Here are some local news excerpts from Frisco's Mayor, etc written by CBS that I just had to pass along...

"We have the number one sports franchise in the world…locating to Frisco, Texas." With that statement, Frisco Mayor Maher Maso welcomed the Dallas Cowboys to one of the fastest growing communities in the nation accompanied by cheerleaders, Cowboys owner Jerry Jones and his son, executive vice president Stephen Jones, joined Frisco leaders to announce the city as the future home of the team's headquarters and practice facility.Frisco's city council and school board voted to invest $115 million to build the complex that will include a 12,000 seat indoor stadium. The stadium will be paid for mostly through a city sales tax, with the school district funding part of the construction. The deal, which was approved late Monday, calls for the Cowboys to manage the facilities and pay operating costs. Jones did not specify how much money the team would contribute, but made a promise not to sacrifice quality."Whatever we do, we do want it to be successful. We have always over-performed when it comes to spending money. I had to agree with Arlington that I would spend at least $325 million, which is what they put up to build the stadium. So rather than 325 additional I think I spent another $900 million to do it right. So we are going to do it right."The Cowboys have also agreed to pay anything over and above the estimated costs, according to Jones.Frisco ISD is contributing $30 million to the project and its high school students will have use of the stadium, according to superintendent Dr. Jeremy Lyon.
"As a growing school district we were in need of a new stadium," he said. It gives Frisco students the opportunity "to enjoy marching band competitions and convocations and conventional football and soccer games in a world class state of the art facility."Groundbreaking on the facility should happen within the next year, with the complex's anticipated opening date set for Fall 2016. The 91-acre development, located on the corner of the Dallas North Tollway and Warren Parkway, includes 25 acres for the Cowboys' facilities, while the remaining 66 acres will be used for stores, restaurants and a luxury hotel. According to city officials, the development will generate $1.26 billion in tax revenue with an estimated economic impact of $23.4 billion over the next 30 years.Frisco is already home to FC Dallas of Major League Soccer, a minor league affiliate of baseball's Texas Rangers and the training facility for hockey's Dallas Stars.
The deal will end a four-decade relationship between the Cowboys and the suburb of Irving.

Saddle up Frisco and Dallas Cowboys! We are in for a fantastic ride! SO EXCITED!!!

For more information in general about Frisco, please visit
http://www.friscochamber.com/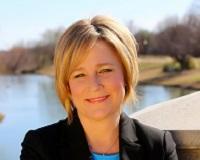 Author:
Debbie Viverito
Phone:
214-886-2588
Dated:
August 14th 2013
Views:
1,463
About Debbie: Debbie's knowledge of the Frisco and North Dallas area, homes and neighborhoods are just some of the...