Spring Cleaning
It's That Time: Spring Cleaning
The basics might be easy. You manage to get the obvious dirt removed from your home. But how are you doing on these hidden cleaning chores.
Wheel out the Pressure Washer
Power-wash the exterior of your house, your driveway, and walkways to remove mud, dirt, mold, and other grimy buildup. You can rent a pressure washer at a hardware store.
Clear Your Clutter
This alone makes a space feel much more inviting.
Under the Washer and Dryer
You will be surprised how much dust and debris can build up underneath your washer and dryer. Moving the washer and dryer 2-3 times a year will get the job done, unless an obvious spill happens. Get help to move these items, since this is frequently a two person job. Be careful not to damage the floor by moving the machines improperly. Remove anything that has fallen behind and underneath the machines. Sweep and mop the floor before replacing the machines. Doing this every 4-5 months will keep the floor from being ruined and alert you to any leaking or spill issues.
Baseboards and Molding
Our baseboards and molding add decorative touches to our homes. But when was the last time you looked closely at them? Our baseboards and molding accumulate dirt and dust that can easily go overlooked. Over long periods of time that dirt can actually discolor and damage the finish and/or paint on the baseboards and molding. Dusting these areas a few times a year will be enough to keep them clean.
Inside the Vacuum Cleaner
Your vacuum spends its life cleaning everything else, do it a favor and clean it, too. Always dump the dust out of the bag or container after each use. In addition I do a thorough cleaning of the container every 1-2 months. Doing so keeps the vacuum cleaner running in tip top shape. Most vacuums are easily taken apart, which makes getting into the grimy corners so much easier. If your vacuum has a rotating brush, removing hair, lint, and anything else the machine has sucked up is much harder (and grosser). For tough tangles, we recommend using a small pair of embroidery scissors.
Shower Heads
You may already clean off your showerhead's exterior when you wipe down your tub, but you probably haven't cleaned it right. After a while, mineral deposits can build up inside the miniature nozzles, making the stream inconsistent. You could take the whole showerhead off the wall to clean it: Fill a plastic baggie with vinegar, tie it around the showerhead, and leave it overnight. In the morning, your showerhead will be pristine.
Homemade Grout Cleaner
Just two ingredients to make your grout lines look brand new! If it can clean that, I'm sure it could clean just about anything. It's probably a good idea to do this a couple of times a year to prevent the build up from happening in the first place. It can also be used as a poultice to remove stains from grout and natural stone.
3 cups of baking soda
1 cup of water
Or 3 parts baking soda to 1 part water

Mix the baking soda into a paste and apply to the dirty grout. Let it dwell for 10 minutes and rinse clean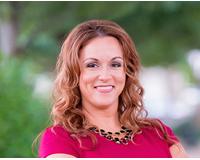 Author:
Erica Taylor
Phone:
469-358-3258
Dated:
March 30th 2015
Views:
1,640
About Erica: About me. I am originally from Bryan/College Station and moved to Dallas in 1999. I have been in t...