Sprouting Tulips Indoors
I think Tulips are probably my favorite flower. So when CostCo had the double bag of 90 bulbs on sale last fall I invested. The first bag of 45 bulbs went into the ground in late November. Then November turned into December, the holidays followed, January rolled around and that 2nd bag of 45 tulip bulbs was still sitting in the bottom of my refrigerator. Talking to me every time I opened the refrigerator door. When I saw evidence that the bulbs in the front flower bed were beginning to make an appearance I knew I'd blown way past the window to get those remaining bulbs in the ground.

Then I wondered if I could grow them indoors. Years ago a friend had given me some Narcissus bulbs in a little vase with rocks in the bottom. She instructed me to lay the bulbs on top of the rocks then to cover the rocks with water. In a few weeks the bulbs had sprouted and were well on their way to producing flowers. I decided to try that tactic with my 45 remaining tulip bulbs. This was pretty gutsy for someone who used to refer to herself as having a black thumb due to the unintentional annihilation of more plants than we want to talk about. But a few knock-out rose bushes and some hearty mums have transformed that black thumb…to flesh colored at least. Who knows, maybe green is on the horizon.

A trip to Hobby Lobby was required for supplies: since I had 45 bulbs on my hands I needed some additional vases or decorative bowls (tall vases are best) and river rocks or "water beads" (I would have called them clear marbles but now we know). The river rocks or water beads were placed in the bottom of the vases or bowls, the bulbs placed on top pointing up then water was added so the bulbs were sitting in ¼ to ½ inch of water. Water was added every few days to keep the water level where the bulbs could get to it. The water was also changed out every week or so, otherwise it gets a bit 'pungent'…probably with protozoa or other fun things.

After about a week you could see small roots sprouting from the bottom of the bulbs. Then by 2 weeks most bulbs had begun to sprout with green shoots coming out the top. When the shoots had grown to 3 to 6 inches I took about ½ the bulbs and transplanted them to the flower bed. I'm still not sure if they are going to bloom but they are continuing to grow so it's looking promising. The rest of the bulbs I've kept inside in the vases. I'm hoping for blooms but at the very least they've provided some nice greenery around the house. Plus, I was encouraged during a recent trip to CostCo when I saw they were selling Tulips (many blooming) in tall, large glass vases with water in the bottom. The vases had some special tray in the bottom to hold the roots but river rocks work just as well and they're also a bit more decorative.

The picture at the top of this blog shows around 3 ½ weeks of growth. It should be noted that the layer of rocks is about twice as big as it probably needs to be. Half that many rocks should work just as well. Also, this type of short vase will require bolstering the stems because as they get taller they tend to flop over. That's why tall vases work better. But if you use a short vase or bowl you can tie a ribbon or string around the stems like you see done sometimes in grocery floral departments.

So if you happen to have some lingering tulip bulbs talking to you from your refrigerator, consider setting them up in a vase or two indoors. At the very least you'll have some nice greenery and who knows, by Easter you may have some Tulips blooming.


For a FREE valuation of your home click here.

To search for homes click here.

Sandy Setliff is a Realtor® with JP and Associates Realtors®. She specializes in residential real estate sales in McKinney, Allen, Frisco, Anna, Melissa and Van Alstyne, Texas. She can be reached at 214 620 1615/cell, 972 375 9448/office or via email at [email protected].

To subscribe to my monthly email letter send a request to [email protected].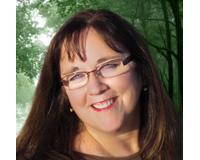 Author:
Sandy Setliff
Phone:
818-519-3670
Dated:
February 1st 2014
Views:
8,069
About Sandy: Sandy Setliff, a longtime resident of North Texas, specializes in residential real estate sales in C...