Staging your home… Does it Work?
The answer is YES. Real estate pros like myself call it staging -- showing the best side of a
home to create interest and help you get top dollar for the house.
Here are 10 easy fixes to staging and selling your home
1. Clear out as much furniture as you can. Put it in storage, give it to Goodwill Industries or
have a garage sale. Hallways and doorways, in particular, need to be clear and open. This
will help your buyers see their stuff in your space.
2. Smells nice… People like to cover odors with baking goods and cinnamon, believe me it
does not always work, kill those stale or bad odors at the source, spend the little extra to
steam clean the carpets, air vents and drapes… Buyers don't realize how much the odor
is effecting their decision. Eliminate it as a variable!
3. Turn on every light in the house, open every blind! Even during the day, the brightness
gives the buyer a sense of space that is what most buyers want.
4. Fix the small things… Wallpaper, pink paint (buyers love neutral and white colors),
minor fixes… Do the work, have a handyman come in take care of these things, the less
the buyer visualizes doing the more their apt to purchase your house. Keep it Clean…
No cobwebs, dust bunnies… Open the windows let some fresh air into the house if
possible
5. Buy lots of flowers for the yard… The yard is the first thing a buyer will see, lots of
pretty green landscaping is a good start for their tour of your' house.
6. Get a Home inspection, for a few hundred dollars you have the guidelines to prevent
future issues and know what to expect when the buyer gets an inspector into the house.
Your realtor should have a nice list of affordable inspectors that you can ring up.
7. Clean out your closets. "Buyers see clutter they start to mutter"
8. Set your home apart… Place something memorable on a kitchen table, leave out some
banana bread or a signature snack… Create a memory for that viewing. Remember
many buyers see 5-8 houses at a time so make your home stand out in a good way.
9. Eliminate your personality, and controversy from the home… If you have a boars head
on the wall, it would probably be best to remove it… Sorry, that baseball card or stamp
collection all over the wall in the man cave may actually turn some buyers off. Buyers
need as blank a slate as possible (without emptiness), to see their vision of the home.
10. And finally make your home ageless. It is great to have an older home, embrace it, but it
should not feel like one. 20 year old house with 20 year old paint, 20 year old appliances,
and 20 year old fixtures will hurt your chances for a quick sale…Update it as much as
possible.
Good Luck and if you follow even half these tips, you will sell your home much quicker and for
more money!!!!
Michael Barnhart is a Realtor for JP & Associates in Plano TX… 972-837-9202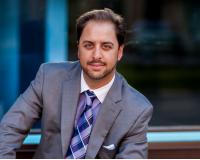 Author:
JP Piccinini
Phone:
480-980-9025
Dated:
August 1st 2012
Views:
2,501
About JP: JP Piccinini is an entrepreneur, philanthropist, proud dad and the Founder, Broker and Owner of JP a...