Surviving Winter Storms
Since we seem to be enduring what feels like an endless winter here in North Texas and predictions are that we're headed toward another freeze, a few tips might be in order to promote safety and care for you/your family and your home. The Boy Scout motto of "Be Prepared" applies to safely surviving winter storms so here are a few basic things you can prepare to do before, during and after a storm.

Before:

1. Make sure all cell phones, laptops and other battery operated devices are fully charged.

2. Put together a survival/emergency plan complete with telephone #'s and a first aid kit. Additional items include candles, butane for any stoves or grills and wood for any wood burning fireplaces. Know the symptoms and treatment of hypothermia.

3. Being able to put your hands on important documents in a hurry may become important depending on severity of the storm – birth certificates, insurance policies, car titles, passports, etc. should be readily accessible.

4. Store at least 1 gallon of water per person in the household for at least 3 and up to 7 or more days depending on the severity of the weather forecast.

5. When those storm predictions are provided by the media make your grocery store run to stock up on necessary and perishable items such as milk, eggs, bread, fruits, vegetables and meat. Consider any medications, hygiene items and other supplies you may need for at least a week and also batteries for flashlights and devices.

6. Other useful items you can invest in include an outdoor butane stove or grill (with ample butane supply), a battery operated or hand crank radio, oil lamps and plenty of warm blankets.

7. Covering exposed hose bibs can reduce exposure and help prevent pipe bursts. Make sure all water is drained from garden hoses to prevent damage from freezing water inside the lines.

During:

1. Children will take their cues from you. If you are calm, chances are they will be influenced by your demeanor. If you're panicked, frustrated or fearful they will likely experience the same. As much as possible, make it an 'indoor adventure' and provide assurance that this, too, will pass. In these days of technology and computer games the need to conserve energy on electronic devices may provide opportunities for family bonding through card and board games. It's interesting how kids and even adults can come around and enjoy unlikely or non-traditional activities that may seem corny in other circumstances…use the opportunity to create some memories.

2. Indoor exercise such as calisthenics, active games and dancing can help expend pent up energy and relieve stress for all. Push back the furniture and have some fun.

3. Allow your faucets to drip to keep pipes from freezing. Open cabinet doors under sinks, especially those on outside walls.

4. Stay inside and off the roads until the storm passes. If you must drive, be sure the gas tank in your car is full and that you have an emergency kit plus water, flares, blankets and food items with you. If you don't have chains, kitty litter can also come in handy when stuck on snow or ice.

5. NEVER operate a gas grill, charcoal or propane stove indoors.

6. If your refrigerator goes out, pack a cooler with ice or snow along with your frozen items to keep your food fresh.

After:

1. Check in with family, friends and neighbors to make sure they are well and to let them know you are, too.

2. Make sure all danger has passed before venturing out. Be sure you're dressed warmly and appropriately with proper shoes, coat, hat, gloves, etc. Be mindful of icy walkways, falling icycles, sliding snow from rooftops, and the danger of frostbite when temperatures remain below freezing.

3. Since shoveling snow has been known to result in heart attacks and back injuries, make sure you are physically capable of any outdoor activities you undertake and don't be shy about asking for help.

4. Do a visual inspection of your home: the roof, siding, plumbing, fences, trees, electrical lines, etc. Take pictures of any damage and contact your insurance agent.

5. Repair any damage sooner rather than later to arrest further damage or irreparable loss.

Sources:

http://welcome.homeadvisor.com/ice-storm?m=homesense&entry_point_id=27643015

http://adventure.howstuffworks.com/10-ways-to-survive-a-snowstorm.htm#page=0

http://www.wikihow.com/Survive-a-Winter-Storm

To search for homes for sale in Anna visit this link.

For a free valuation of your property visit this link.

To subscribe to Sandy Setliff's monthly email newsletter send a request to sandysetliffhomes@gmail.com.

Sandy Setliff is a Realtor® with JP and Associates Realtors®. She specializes in residential real estate sales in McKinney, Allen, Frisco, Anna, Melissa and Van Alstyne, Texas. She can be reached at 214 620 1615 or via email at sandysetliffhomes@gmail.com.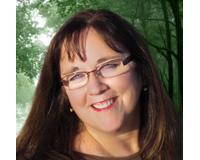 Author:
Sandy Setliff
Phone:
214-620-1615
Dated:
March 2nd 2014
Views:
4,548
About Sandy: Sandy Setliff, a longtime resident of North Texas, specializes in residential real estate sales in N...