TAX TALK THURSDAY Capital Gains Info For Dallas Or Anywhere Else In The US
This rising market is great for us in Dallas--especially those that purchased low and are selling high. Selling high sometimes brings up the topic of taxes...yikes! Well, it may not be as much of a financial burden as you might think. Check out the below article for additional information. Want a free value of what your home is worth to see if you will be taxed? As always, feel free to reach out with any real estate questions at www.michelleforemanrealtor.com or michelleforemanrealtor@gmail.com.

Avoiding Capital Gains Tax When Selling Your Home: Read the Fine Print
If you sell your home, you may exclude up to $250,000 of your capital gain from tax -- or up to $500,000 for married couples.
You probably know that, if you sell your home, you may exclude up to $250,000 of your capital gain from tax. For married couples filing jointly, the exclusion is $500,000. Also, unmarried people who jointly own a home and separately meet the tests described below can each exclude up to $250,000.
The law applies to sales after May 6, 1997. To claim the whole exclusion, you must have owned and lived in your home as your principal residence an aggregate of at least two of the five years before the sale (this is called the ownership and use test). You can claim the exclusion once every two years.
But, even if you don't meet this test, you still may be entitled to a whole or partial tax break in certain circumstances.
First, How Much Is Your Gain?
Many people mistakenly believe that their gain is simply the profit on the sale ("We bought it for $100,000 and sold it for $650,000, so that's a $550,000 gain, and we're $50,000 over the exclusion, right?"). It's not so simple -- a good thing, since the fine print can work to your benefit in such instances.
Your gain is actually your home's selling price, minus deductible closing costs, selling costs, and your tax basis in the property. (Your basis is the original purchase price, plus purchase expenses, plus the cost of capital improvements, minus any depreciation and minus any casualty losses or insurance payments.)
Deductible closing costs include points or prepaid interest on your mortgage and your share of the prorated property taxes.
Examples of selling costs include real estate broker's commissions, title insurance, legal fees, advertising costs, administrative costs, escrow fees, and inspection fees.
So, for example, if you and your spouse bought a house for $100,000 and sold for $650,000, but you'd added $20,000 in home improvements, spent $5,000 fixing the place up for the sale, and paid the real estate brokers at least $25,000, the exclusion plus those costs would mean you'd owe no capital gains tax at all.
For more information, see IRS Publication 551, Basis of Assets, and look for the section on real property.
Info taken from http://www.nolo.com website.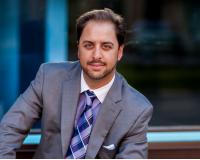 Author:
JP Piccinini
Phone:
480-980-9025
Dated:
November 12th 2015
Views:
724
About JP: JP Piccinini is CEO and Founder of JP and Associates REALTORS (JPAR), Founder and CEO ofOdasi Real E...