TAX TALK THURSDAY What Are Property Taxes And Where Does The Money Go
I just received my property tax bill. Womp womp. I know it helps out something...but exactly what, I wasn't really sure. I can across this article and it definitely helps explain the process to me. It is still hard to pay such a large amount at one time though. :) Feel like becoming a home owner and paying property taxes? Come on, it is a tax write off anyway... www.michelleforemanrealtor.com or michelleforemanrealtor@gmail.com. Oh...and Happy Thanksgiving!!
Property taxes are local taxes that provide the largest source of money local governments use to pay for schools, streets, roads, police, fire protection and many other services. Texas law establishes the process followed by local officials in determining the value for property, ensuring that values are equal and uniform, setting tax rates and collecting taxes.
Texas has no state property tax. The Legislature has authorized local governments to collect the tax. The state does not set tax rates, collect taxes or settle disputes between you and your local governments.
Your local property tax system has several main components.
The property owner, whether residential or business, is responsible for paying taxes and has a reasonable expectation that the taxing process will be fairly administered. The property owner is also referred to as the taxpayer.
An appraisal district in each county, administered by a chief appraiser, appraises the value of your property each year.
An appraisal review board (ARB) is a board of local citizens that hears disagreements between property owners and the appraisal district about the taxability and value of property.
Local taxing units, including the school districts, counties, cities, junior colleges and special districts, decide how much money they must spend to provide public services.
In many counties, taxing units contract with the county tax assessor-collector to collect all property taxes due in that county.
The role of the Comptroller's Property Tax Assistance Division (PTAD) is primarily limited to advisory and monitoring services.
The Texas local property tax is just that — a local tax, assessed locally, collected locally and used locally.
More than 3,900 local governments in Texas — school districts, cities, counties and various special districts — collect and spend these taxes.
Several types of local governments may tax your property. Texas counties and local school districts tax all nonexempt property within their jurisdictions. You also may pay property taxes to a city and to special districts such as hospital, junior college or water districts.
The governing body of each of these local governments determines the amount of property taxes it wants to raise and sets its own tax rate. Most, but not all, local governments other than counties contract with their county's tax assessor-collector to collect the tax on their behalf.
The local property tax is the largest single funding source for community services. State government receives no benefit from these local taxes. Your local property taxes help to pay for your public schools, city streets, county roads, police departments, fire protection and many other vital programs.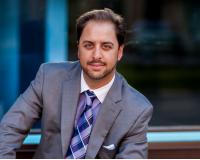 Author:
JP Piccinini
Phone:
480-980-9025
Dated:
November 26th 2015
Views:
996
About JP: JP Piccinini is an entrepreneur, philanthropist, proud dad and the Founder, Broker and Owner of JP a...