TAX TUESDAY How The Garland Tornadoes Affect This Years Property Values
Garland was hit hard by tornadoes in recent weeks, and unfortunately a lot of people were affected. The timing of the storms came right before property values were assessed--meaning, many Garland tax bills will be lower next year. The below article further explains this. Please feel free to reach out with any questions. www.michelleforemanrealtor.com or michelleforemanrealtor@gmail.com
Tornadoes' timing could mean a year of lower property taxes
A fluke of timing with North Texas' tornadoes could offer a small silver lining for homeowners coping with storm damage.
As they rebuild, they will get one year of lower property taxes.
That's because New Year's Day fell six days after devastating tornadoes swept through the area, turning hundreds of buildings into piles of rubble.
Jan. 1 is the date Texas appraisers use to determine property value — and by extension, how much owners pay in taxes.
As owners fix tattered roofs, clear debris and plan construction, their property will be taxed based on how it looked just after tornadoes struck. Those valuations will hold until next January.
"There's never a good time to get hit by a tornado, and boy I feel for those people, but in terms of what we do, there's never been a better time," said Kathy Rodrigue, chief appraiser for Ellis Appraisal District.
Tornado damage triggered an estimated $1.2 billion in claims across Dallas, Ellis, Rockwall and Collin counties, according to the Insurance Council of Texas. The majority of the losses are in Garland and Rowlett, spokesman Mark Hanna said.
It's hard to say how much of that amount comes from damaged buildings, since claims include totaled cars, destroyed belongings and money for temporary housing, he said.
Tornadoes are rare in December. They're more common in the spring and sometimes in the fall, according to historical data from the National Weather Service.
If the tornadoes had struck in the spring, a tax entity — such as the city or school district — would have to request a special appraisal to allow property values to be adjusted, according to the Texas Property Tax Code. The tax code allows for reappraisals if the governor has declared it a disaster area. But even if properties got a new assessment, that valuation would be prorated.
In the case of the recent tornadoes, appraisers in the four affected counties were just finishing up their work. They visited damaged properties and commissioned aerial flyovers.
Ken Nolan, chief appraiser for the Dallas Central Appraisal District, said it's like evaluating a home that's under construction — but in reverse. In some cases, all that remains is the land and the foundation.
In Rockwall County, the appraisal district is also offering a special payment plan for people who live in the disaster area. They can pay 2015 taxes in four-month installments, rather than the entire amount by Jan. 31.
http://www.dallasnews.com/news/metro/20160109-tornadoes-timing-could-mean-a-year-of-lower-property-taxes.ece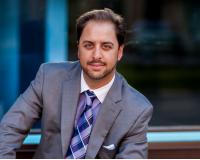 Author:
JP Piccinini
Phone:
480-980-9025
Dated:
January 12th 2016
Views:
864
About JP: JP Piccinini is CEO and Founder of JP and Associates REALTORS (JPAR), Founder and CEO ofOdasi Real E...