TEXAS TALK THURSDAY Texas Job Info
Do economic forecasts interest you? Well...me neither. :) But, they are very important in many ways...and especially to real estate. Healthy jobs and an influx of jobs just helps the real estate market. And I love that!

Comptroller's Weekly Economic Outlook
Over the past year, Texas added jobs in 9 of the 11 major industries, including professional and business services, trade, transportation and utilities, leisure and hospitality, education and health services, construction, government, financial activities, information, and other services. Pre-recession Texas employment peaked at 10,638,100 in August 2008, a level that was surpassed in November 2011, and by September 2015 Texas added an additional 1,206,000 jobs. The U.S. recovered all recession-hit jobs by May 2014 and by September 2015 added an additional 4,006,000 jobs.
Texas and the nation returned to economic growth in 2010, 2011, and 2012. In calendar 2014, Texas real gross domestic product grew by 5.2 percent, compared with 2.39 percent for the U.S.
On the job front:


The U.S. added 142,000 nonfarm jobs in September 2015 and the unemployment rate was 5.1 percent. Between September 2015 and September 2014, U.S. total nonfarm employment increased 2 percent.





Texas total nonfarm employment increased by 26,600 jobs during September 2015. Between September 2014 and September 2015, Texas total nonfarm employment increased by 224,800 jobs or 1.9 percent.




The Texas unemployment rate was 4.1 percent for September 2015, down from 4.8 percent in September 2014.




The Texas unemployment rate has been at or below the national rate for 105 consecutive months.
Updated November 3, 2015 from http://thetexaseconomy.org/economic-outlook/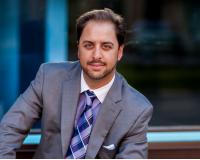 Author:
JP Piccinini
Phone:
480-980-9025
Dated:
November 5th 2015
Views:
699
About JP: JP Piccinini is CEO and Founder of JP and Associates REALTORS (JPAR), Founder and CEO ofOdasi Real E...