THURSDAY TIPS Which Type Of Dog Should You Get When Living In An Aparment Townhome Or Condo
Many people like animals as companions, especially dogs. I LOVE having a dog (or dogs) around, and am able to let my critters run around in the backyard, but many people live in apartments, condos, and townhomes, and don't have that luxury. Want a dog, but not sure which breed would work best? The below link can help you decide. Want to move so that you do have a yard for your dog? I can help! michelleforemanrealtor@gmail.com or www.michelleforemanrealtor.com.
What kind of dogs do well in apartments?

Ask ten people, and get ten different answers for this question. Any dog, regardless of breed, regardless of size, will do just as well in an apartment, as it would in a house with an acreage. It's the dog's owner who will be the factor in a dog's well-being in any type of living situation. How dedicated he is, how active he is, and how vigilant in maintaining a "good neighbor" status with his dog.
Exercise Needs
Every dog, no matter what breed or size, needs exercise. And no matter how big a house, he should not be getting his exercise in the house anyway! If your dog's primary source of exercise consists of running around the house or yard, then you should be re-evaluating why you wanted a dog in the first place. Every single dog needs to be walked, every single dog needs to play outside, and if I've just insulted you with comment, I'm sorry the truth hurts, go take your dog for a walk and calm down.
Being a Good Neighbor Canine
Likewise for exercise, every dog should have at least basic obedience training to avoid nuisance barking, and unwanted behaviors. A dog is a dog, and you can't, nor should you train the dog out of a dog. A well-behaved animal is essential no matter where you live.
The Key To Success
If you want a dog in your apartment, it is up to you to do your research to find the breed that fits into your lifestyle, not your apartment. If you are an active person, you jog, you hike, you are committed to running your dog exhausted when he needs it, and take the time to properly socialize your dog, then you are right for several breeds of dog, and can pretty much choose however you like.
If you are a person of limited activity, and are unable to go for walks four times daily, and want a more laid-back furry buddy, then you'll want to look into dogs who are less-active as a breed.
There's no such thing as a dog who needs no exercise, there's only degrees of a significant amount.
Of course, if you live in a small apartment, you might want to reconsider that Saint Bernard if he's going to take up all your floorspace when he has a nap. Choose wisely, and get the dog to fit YOU.
Info from http://dogs.about.com/cs/generalcare/a/apartment_dog.htm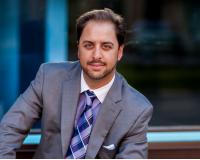 Author:
JP Piccinini
Phone:
480-980-9025
Dated:
February 18th 2016
Views:
827
About JP: JP Piccinini is CEO and Founder of JP and Associates REALTORS (JPAR), Founder and CEO ofOdasi Real E...