TUESDAY TIPS Frugal Ways To Keep Your Home Warm This Winter
Anybody out there as thrifty (cheap...) as I am? I'm always up for saving money and found these winter tips I wanted to pass along. House too cold and ready to just get a new one? Call me, I can definitely assist! www.michelleforemanrealtor.com or michelleforemanrealtor@gmail.com.

Frugal Ways to Keep Your Home Warm This Winter
Nothing can put your budget on ice quicker than a cold snap. Energy costs are rising across the board, and defending every dollar we spend on heat has never been more important. Forecasters say that the dry summer portends a severe winter, so as the temperatures start to dip, let's explore ten frugal ways to winterize your home.
1. Seal Leaks
It's time to plug, seal, and caulk. Caulk both the inside and outside of your windows. Outside, focus on the sealing around all the edges of the sills with a water-resistant product. Inside, use a temporary silicone caulk around all moving parts of the window. In the spring, when it's time to open everything up, the silicone will break loose easily and not damage paint or varnish.
2. Insulate
Though more expensive than the other strategies, insulation gives you a big bang for your winterizing buck. Keep it simple and don't get lost in complex R-value calculations. Just remember this simple rule of thumb — you should have at least 12 inches of insulation in your attic.
3. Replace Air Filters
Replace the air filter in your central heating and cooling system. Use a handheld vacuum while the filter is out to get rid of dust and cobwebs that may have accumulated in or around the filter slot. A clean air filter will not only reduce dust inside, it'll reduce the amount of energy it takes for your heater to work and extend its life.
4. Turn on the Fan
Ceiling fans are a great way to help cool your house in the summer, and they come in handy during the winter months too. In preparation for colder weather, reverse the direction of airflow on your fans. Since warm air rises, the fan blades will push the air down and help keep the toastier air in circulation. How do you know if your fan is rotating in the right direction for winter? Here's the trick — turn your fan on and look up. For winter, your fan's blades should be moving clockwise.
5. Optimize Your Cooking and Baking Schedule
Generations ago, our heating system was our cooking system. The wood-burning oven, coal stove, or fireplace served the dual purpose of feeding the family and keeping them warm. Pay tribute to this efficient idea by turning down the heat when it's time to cook and waiting to cook when everyone's home and can enjoy the added warmth (and be available to do the dishes afterward).
6. Let the Sun Shine In
You don't have to invest a lot of money to enjoy some of benefits of solar energy. Leverage passive solar power during the day by leaving your curtains and drapes open. Your rooms will soak up the heat and release it at night.
By Kentin Waitson 30 September 2011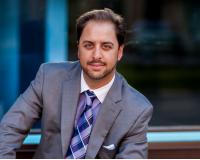 Author:
JP Piccinini
Phone:
480-980-9025
Dated:
November 24th 2015
Views:
1,814
About JP: JP Piccinini is CEO and Founder of JP and Associates REALTORS (JPAR), Founder and CEO ofOdasi Real E...