TX Rank Lowest In Nation On Foreclosures
Reports from CoreLogic Inc show that lenders foreclosed on over 6,800 homes in Dallas area for the year 2013. Resulting in a decline of 39 percent from forced home sales in 2012. Last year the Dallas area ranked 11th nationwide for completed home foreclosures. With that being said, total home foreclosure filings in North Texas for 2013 were at the lowest volume
in almost a decade.
"Clearly, 2013 was a transitional year for residential property in the United States," said Anand Nallathambi, president and CEO of CoreLogic.
Coming in with highest numbers was Atlanta 20,584 foreclosures, followed by Tampa with 17,373 and Chicago at 16,513. Higher home prices and lower shadow inventory levels, together with a slowly improving economy, are hopeful signals that we are turning a long-awaited corner.
The foreclosure housing market is expected to heal in 2014, with expectations of slow progress. "Texas has one of the lowest home foreclosure rates in the nation. Something to be proud of for the homeowners and residents here in TX. In December, with all said, less than 1 percent of the state's homes were in foreclosure. If you notice the map attached, the highest inventories were in the states of Florida and New York where more than 4 percent of all homes were foreclosure.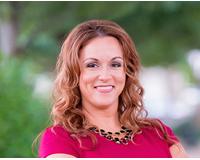 Author:
Erica Taylor
Phone:
469-358-3258
Dated:
February 3rd 2014
Views:
2,396
About Erica: About me. I am originally from Bryan/College Station and moved to Dallas in 1999. I have been in t...