Take Care Of Your Foundation This Summer
Time to Take Care of Your Foundation!
Well, It is that time of the year again where we all here in North Texas have to start keeping a close eye on our foundations. Due to the expansive nature of the soils here we should implement a foundation maintenance program and I have included some helpful tips to help minimize the effects of the hot and dry Texas summers on your foundation.

The first thing you should do is purchase soaker hoses and place them around your home approx. 12-18 inches from your foundation.
Do not place them right next to the foundation, you want to uniformly hydrate the soils from 18 inches away all the way up to the foundation and under the outer grade beam.
This time of the year you should water about 5 times a week for 30 minutes a day. You should also water in the mornings to maximize the absorption rate into the soils. The goal of watering is keep the hydration levels in the soil the same and using soaker hoses does this by injecting water back into the soils that are lost through evaporation and convectional heat throughout the day.
Using a sprinkler system does very little to help the foundation, which is why most cities have water restrictions on using sprinklers in the summer.
I hope these tips were helpful and if used will go a long way to prevent the soils from shrinking and shifting your foundation and/or causing foundation failure. If you do see cracks appearing or soils shrinking away from the foundation or doors sticking you should have your foundation inspected ASAP!
Give me a call and I can refer you to a GREAT Foundation Company that will inspect your foundation for FREE!
Keisha York
469-853-9784
[email protected]
www.keishayork.com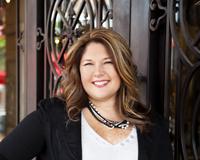 Author:
Keisha York
Phone:
469-853-9784
Dated:
June 19th 2013
Views:
4,226
About Keisha: Keisha's goal is to provide a level of customer service that builds a long-lasting relationship and ...