Testimonials From Past Clients of JP Piccinini
My wife and I had the chance to work with one of the best in the business, during an extremely active housing market in North Dallas. If you are looking for one of the best agents in the business, and an even better person away from Real Estate - JP Piccinini is your go to guy. Coming from the business he made the process very easy and always was available at any time to answer any questions that you might have. We made the decision to buy a home and plan a wedding at the same time. One of these is enough to handle/plan, but working with JP we knew the housing side was taken care of. If you are looking for a seamless buying/selling process you have found your agent. I would highly recommend JP, do yourself a favor and give him a call today if you are looking to buy or sell real estate. Thanks again for all your hard work - Can't wait to do it again!!!!!!! - Dion Family.

Being a first time home buyer in Dallas I was nervous about the process, but JP made everything easy! I felt like he really had my best interest in mind. I would recommend him to anyone and definitely would use him again. - Crista D.

Working with JP and Associates in McKinney has been one of the best home buying experiences that my wife and I have had. They found us our dream home and went the extra mile to help ensure that we got the home (which was under heavy competition). In addition JP and Associates created a beautiful and professional listing on our existing home which sold in less than 3 days! We have recommended JP to all of our friends and family looking to move since then - We can't recommend them enough! - Erik and Jennifer Y.

JP and Associates REALTORS has worked with us in both buying and selling homes. They are very hard working and persistent. They're service was not only stress free for my wife and I, they provided us with an education to help us make more informed decisions for the future. They get right to work to help their customers get the job done. I am a customer for life, and I would refer them to both family and friends. I would also include that JP is as sharp as they come, and is absolutely committed to taking care of his clients' needs. - Jeff and Ledia B.

Great experience from start to finish with these guys. I highly recommend having them represent your interests during the real estate transaction. - Zack and Carrie R.

My wife and I had a great experience with JP and Associates REALTORS, and with JP especially. Very professional, curtious, and patient in dealing with our long list of needs for both the sell of our current home in Plano and purchase of our new one in Frisco. Our house was sold in 3 weeks for just under our asking price and he handled all the details in a through and expedient manner. JP updated us on almost a daily basis and made sure we understood everything in the contracts. We would recommend working with JP and we'll definitley be using him again in the future for our real estate needs. - Matt and Amber H.

We were not sure that we wanted to move but the rates were so good, we just had to take a closer look at the housing market. We swore that we would not purchase a home unless it was the perfect home for us. JP was our realtor and within two weeks, he found the PERFECT home for us in Trophy Club. I had been checking his website but hadn't really found anything that I thought fit our needs at the time. He gave us a call after showing a home to another client. The location was not ideal for his other client, but he knew it was an ideal fit for us. He negotiated the price down to fit our budget, and we were under contract within 2 days. It was like a dream! We were not his only clients at the time but it felt like we were. He walked us through step of the process. He recommend a wonderful inspector, and we found a long time friendship with John Best as our lender. JP and Associates also handled finding renters for our other property in Euless. We had a rental agreement settled in less than 24 hours. We threw JP and Associates a couple of last minute curve balls, and they handled them like pros! JP and Associates have a lifetime customer in me!! Thank you for making it possible for us to raise our babies in our dream home!! - Sheremy and Robert V.

Dominic and I want to personally thank you again for all your hard work in helping us complete the sale of our very first home in Plano. From doing the necessary repairs and suggesting the right price to sell the house at, your advice was dead on! The number of showings were incredible and was exactly what we needed considering how quick we needed to sell the home. We are still shocked that you were able to have two contracts on our house within 11 hours of being newly listed on DAY ONE and have a signed,sealed and closed deal on Day 31!! Clearly we couldn't have done it without you and your team! We can't stress enough how grateful we were for your skills and ability to help us through the home sale process and there is no doubt that I would highly and enthusiastically recommend you to all our friends and family! Thanks so much for everything!!! - Dominic and Michelle M.

Loved working with JP! He paid attention to every detail requested. Any questions and concerns were addressed quickly. He kept in contact with other realtors making sure the deals went through. Very easy to work with, would recommend 100 times over! Cassandra and Dan R.

My wife Carrie and I were very fortunate to have been referred to JP & Assoc, by some close friends who he'd just sold their house. He met with us a couple of times and made suggesting on how to stage the house and what to expect. He sold our house in 7 days, yes 7 days at a price we were very happy with!!! He found the house of our dreams in a great neighborhood, at a price we were looking to stay at. He took out all the stress of not knowing what to expect. JP became a friend to my wife and I through the process and I would suggest JP to any family member or friend! He has incredible work ethic, a great group of people in his company that support each other. A true asset when going through this life changing event! JP - Thank you! - Mark and Carrie P.

JP sold our home in Plano, twice in 30 days, found the buyer both times, then helped us with the negotiation and purchase of a brand new home in Frisco. The process was easy, quick, and efficient. Hes a professional and knows his business. Eric and Lauren W.

We interviewed several Realtors before deciding on JP. He sold our home in Roanoke in 30 days, during the Christmas and New Year's holidays. He got us our asking price and delivered a dream home in Flower Mound on our budget. He was with us every step of the way--from listing to buying to closing to assisting us with needs after closing. With JP, you will not be disappointed. Rob and Rebecca B.

JP sold our home in no time. We had multiple offers and actually sold our home here in Frisco for more than what we had it listed for. The selling process was smooth and hassle free. Minus the moving part of course. We highly recommend him to anyone looking to sell their home Ernie and Mary E.

JP's Experience and knowledge made sure we were the winning bid on a multiple offer situation the bank received on a foreclosed home in Lewisville we now own. We knew from the beginning what we facing when buying a foreclosed home thanks to his advise and experience. Highly Recommend him to anyone looking to buy a home. - Scott and Amber R.

JP sold our home in Roanoke in less than two weeks and negotiated a great deal on the sale and purchase of our new home. He was always making sure our family was getting a great deal and taken care of. We have recommended him to others that have been just as happy. If you want a professional REALTOR call JP! - Colleen and Adam D.

JP was a no pressure kind of REALTOR, it took me a few months to find exactly what I was looking for but when I did JP's expertise and knowledge made sure that it all went smoothly and that I received the best deal possible for my home here in Frisco. I would highly recommend him to anyone looking to buy a home - Alex R.

JP sold our home in Carrollton in only 10 days and way exceed our expectations. He provided staging ideas and hints to help attract the right buyer. When it came time to purchase his experience was priceless and was always looking after our best interest. Would highly recommend him! - Brad and Adriana.

Ilene and I have moved 15 times in our 36 years of marriage and those moves have covered six states and overseas. In all those moves, you and your staff have been not only the most professional but most knowledgeable team we have had the pleasure to work with. It must have been those years as a project manager that taught you the skills of follow and dedication to the job. Thanks for your help and if we ever decide to move just one more time, be assured yours will be the only office we will call - Mark and Ilene K.

Professional help is hard to find these days and I like to acknowledge it when it appears. Thank you for your assistance in selling our home. Sandra and I both feel that you worked with a sense of professionalism and efficiency. You managed to find a buyer in less than a month for our home. Your confidence was contagious and we both felt reassured as a result of it. You are truly exemplary of how a real estate agent should go about his task. I always felt that I could call you at any time to ask a question. You never failed to return a call or follow up on particular issues...your commitment didn't stop when the buyer accepted our offer...the move was made much easier by your expert advice. We feel that we not only know an agent who we can recommend to our friends, but we have found a friend. Thanks for all you have done - Harvey and Sandra C.

JP helped us purchase a great home in Plano. He was there to help us throughout the entire process to make sure we closed on time. We were very satisfied with the home and his experience as a Broker - S. Hussain

What can we say that hasn't already been written about JP? He's the consummate professional, talented in all areas of real estate. He works tirelessly and was available every moment we needed him. He sold our home in less than 30 days in a tough market. He advised and guided us through every offer and situation, in the end helping us negotiate the best deal. He's brilliant at handling people in a calming manner during a very stressful time in most people's lives. He was a pleasure to work with, every moment of the process. We've bought and sold many homes and he ranks up there as the finest real estate professional we've encountered. We wouldn't hesitate to suggest his name to any looking to buy or sell real estate! - Mike and Heidi B.

JP and his team did an amazing job on finding a buyer and short selling our home. It was a complicated ordeal that took several approval levels although he never lost patience or focus in making sure our home was not foreclosed - J and L. Gore

We just wanted to thank you for being such a great REALTOR. We really appreciate your hard work and diligence (particularly when it come to some of the tougher negotiations)...again thank you for all you have done for us. - Anthony and April M.

We'd like to thank you for helping us find the right house at the right price...and it was you that pulled up to the house we have purchased and said let's look at this one. Yes... it had the amenities we wanted and was several thousand dollars less than others we had looked at. Your unassuming, easy going attitude along with your professional expertise made the complex home purchase transaction easy. Thanks for all the time and effort you put into helping us find the right home - Larry and Kim P.

Thanks for your help. We love our new home! You made house hunting an enjoyable experience. You were a knowledgeable advocate that we were glad to have on our side. You made buying and selling a home easy, even in this tough market. It was a seamless process! - Jer and Dana H.

As a first time home buyer, I had several questions and concerns about making the plunge. While I was searching for my first home I ran across some of JP's listings. He actually emailed me first offering his skills and services. He answered all my questions, and made me feel comfortable throughout the home buying process. I would recommend JP and Exit Realty to anyone looking to find a new home. - Reid P.

JP, Ou and I both truly appreciated your help with buying our home. As the first-time home buyer, we felt lucky that not only you showed us the right homes, provided professional suggestions, but also put in lots of effort to ensure a smooth closing process. We love this house. Thank you! - Jing Q. and Ou Z

I had a difficult situation, trying to sell a home from 2 hrs away...after interviewing several agents by phone, I found JP to be aggressive, but not rude or invasive. That's exactly what I needed in a REALTOR. I found his work to be detailed and strategic. Even though I had never met JP in person, I felt confident in his work and trusted him with my selling needs. He proved to be worth the chance and sold my house in a tough housing market. I appreciate all of his professional manner and diligent efforts. Thanks for taking such good care of me, JP! I would recommend your services to anyone - Jenny B.

J.P. I just wanted to thank you for your services. You really made my family and I very comfortable throughout the buying process. I will refer everyone to you and will use your services again. You made the whole selling and buying experience a breeze - Darin and Brandy B.

J.P. You are the best! Thank you for helping me find the home of my dreams. Thank you for helping with all the new home buyer questions...You were there every call I made to you. You are so experienced in what you do. Keep up the great work! - Debbie G.

What a wonderful selling experience! We were thrilled with JP from day one. When we met with him the first time, we didn't plan on signing anything, but were so impressed we decided to go with him on the spot. From there it was a whirlwind of pictures and showings right up until our offer! In today's real estate market we were very nervous about how long it would take us to sell our home, but JP had it sold in less than 30 days! Our neighbors were so impressed they're preparing to sell their home too and are going to use JP!- Ryan and Katherine R.

Thank so much for making my 1st time home buying experience go smoothly. I loved the fact that you handled everything and we made it to closing so quickly. It was nice to know if I had any questions that you were there to answer them. I definitely will recommend you to my friends and family - Jennifer M.

It was a pleasure working with JP. We tried the For Sale By Owner approach first and that's when JP introduced himself to us. We were honest with him and told him we were not yet ready to list with a REALTOR. He was very understanding but still took the time to give us very valuable information. A few weeks later we were ready to make that change so we called him up. And our house sold in 2 weeks! The marketing that he did was invaluable - The Adams

Take it from a satisfied customer of JP's...I called JP and set an appointment, looked at quite a few houses and purchased one. I have dealt with quite a few real estate agents but none with the professionalism, no pressure tacts and knowledge than JP. He WILL sell my house if I am lucky enough to transfer back home. Contact me anytime about JP. I will give you facts - JD B.

JP Piccinini is the Founder and Owner/Broker of JP And Associates REALTORs a real estate company based in Frisco Texas with goals to always exceed client's expectations. He specializes in residential real estate sales in Frisco, Allen, Plano and McKinney. He is a TOP Producer and an Accredited Luxury Home Specialist.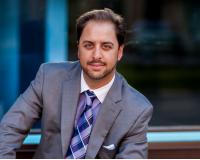 Author:
JP Piccinini
Phone:
480-980-9025
Dated:
November 2nd 2011
Views:
6,089
About JP: JP Piccinini is an entrepreneur, philanthropist, proud dad and the Founder, Broker and Owner of JP a...