Texas Redistricting and District 3 Candidate Scott Turner
The Texas Constitution (Article III, Section 28) requires the Texas Legislature to redistrict both the Texas House and Senate at its first regular session following the publication of the US Census (every 10 years). The goal is to provide more equal representation based on population. The 2010 Census reflected a Texas population of 25,145,561. When you divide that by the 150 Texas House districts you get an 'ideal' number of 167,637 residents in each district. Due to the significant growth in North Texas since the 2000 Census the population of at least one our districts had reached over 200,000. This requires new lines to be drawn to balance out the number of voters in each district.
If you think that's complex, confusing or both; trying Googling 'Redistricting in Texas' and you'll find several articles about the proposed Texas redistricting maps going all the way to the Supreme Court. Most recently on January 9th, the US Supreme Court heard testimony and arguments about the Texas Redistricting Maps and as a result, everything is in limbo for both candidates and constituents. In some districts, including several in North Texas (for example affecting residents of Anna, Melissa, Frisco, and both Collin and Rockwall counties) we presently do not know what our Texas House district number will be (89? 3? 33?) and consequently which candidates will be running in our district. One version of the districting map has the city of Frisco divided into two different districts. There's also been discussion about further delay of primaries in order to conclusively address these issues that impact not only our Texas House elections, but the Presidential election in November as well.
This topic entered my radar only yesterday (where have I been?) when I met Candidate Scott Turner at the monthly Anna Chamber of Commerce lunch. Scott is running for the newly created Texas House of Representatives District 3 Seat (in theory anyway, it all depends on the outcome of the US Supreme Court decision about our maps). He received hearty endorsements from others present and I was impressed with Scott as well. He is articulate, passionate and willing to step up as a public servant despite being busy and content in business and family life. His goal is not to become a professional politician, but to serve for a time and do his part in making an impact. If you're interested in learning more about Scott and what he's about you can visit his website at: http://www.scottturnerfortexas.com/index.html
For the record, Scott made no negative comments about the redistricting debate. He was positive, upbeat and professional as he matter-of-factly stated he was running for the newly created seat in District 3. I learned about the complexity of the redistricting review in researching and verifying information for this blog. If you're interested in being updated about redistricting progress, contact your local state representative's office. You can find contact information for your representative at: http://www.house.state.tx.us/members/find-your-representative/
Sandy Setliff is a Realtor with JP and Associates Realtors. She specializes in residential real estate sales in McKinney, Allen, Frisco, Anna and Melissa, Texas. She can be reached at 214 620 1615, via email at [email protected] or visit her website at www.sandysetliffhomes.com.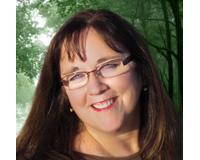 Author:
Sandy Setliff
Phone:
818-519-3670
Dated:
January 18th 2012
Views:
2,584
About Sandy: Sandy Setliff, a longtime resident of North Texas, specializes in residential real estate sales in C...