The 3 Enemies Of Success
The 3 enemies of Success
1. Fear- Sometimes it's not the fear to begin but the fear to continue. In other words some people are afraid of success, the pressure, the responsibility of success, the scrutiny of success. Have no fear to start pursuing your dreams, and have no fear to walk in the success of your dreams!
2. Chicken Mentality- Chickens spend their time plucking around on the ground, while eagles spend their time soaring in the high altitudes of life. If you want to succeed you have take your way of thinking to a higher altitude creativity, and tenacity.
3. Laziness- Good sleep is a good thing to experience but even too much of a good thing can become unhealthy for your pursuit of success. There are so many hours during a day and we have to be good stewards over those hours. Maximize your time if you want to be successful!
Efrem Windom
JP & Associates Realtors
469-671-6004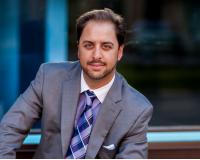 Author:
JP Piccinini
Phone:
480-980-9025
Dated:
July 17th 2014
Views:
2,064
About JP: JP Piccinini is an entrepreneur, philanthropist, proud dad and the Founder, Broker and Owner of JP a...