The Colony House that became a Home
My clients-who-have-become-friends, Ronda and Gordy, were a bit melancholy yesterday. They signed the papers to sell their home in The Colony. Sure, they were thrilled that it sold over list price in just 6 days with multiple offers. They fell in love with the young couple who bought their home and are so glad it's going to new owners who love the home as much as they have. And they are over the moon excited about the home in the country they have just purchased...and why wouldn't they be? It's wooded acreage that sits up on a bluff with an incredible view. The house has been beautifully designed and remodeled so that Ronda who loves to cook and entertain can do both in the lovely kitchen overlooking the family living area. The 3+ car garage/shop/whatever-you-want-to-call-it had to have been built with Gordy in mind as he's definitely a car guy.
Still…they were a bit melancholy because they'd just sold their family home. When they bought it, it was just a house. But it was the house where they started out their lives together. It was where they put down roots. It was where they raised their 5 children. The back of the laundry room door has horizontal lines, names, and dates charting the growth of their children. Recently, their first grandchild claimed his first line on that door. Over the years the house definitely became a home as family traditions were established. Holidays were celebrated. Kids started and finished school. Proms, birthdays, first dates, graduations…those are just some of the many, many memories that were created. During the height of the sales frenzy Ronda sent me the following poem that so tenderly explains their current touch of melancholy.
I pass a lot of houses
on my way home.
Some pretty,
some expensive,
some inviting.

But my heart always skips a beat
when I turn down the road
and see my house
nestled against the hill.

I guess I'm especially proud
of the house
and the way it looks
because I drew the plans myself.
It started out large enough for us--
I even had a study;
two teenage boys
now reside in there.
And it had a guest room;
my girl and nine dolls
are permanent guests.
It had a small room
Peg had hoped
would be her sewing room,
the two boys swinging
on the Dutch door
have claimed this room as their own.
So it really doesn't look right now
as if I'm much of an architect.
But it will get larger again.

One by one they will go away--
to work, to college,
to service,
to their own houses.
And then there will be room--
a guest room, a study,
and a sewing room--
just for the two of us.

But it won't be empty.
Every corner, every room,
every nick in the coffee table
will be crowded
with memories.
Memories of picnics,
parties, Christmases,
bedside vigils, summers,
fires, winters, going barefoot,
leaving for vacation, cats,
conversations, black eyes,
graduations, first dates,
ball games, arguments,
washing dishes, bicycles,
dogs, boat rides,
getting home from vacation,
meals, rabbits,
and a thousand other things
that fill the lives
of those who would raise five.

And Peg and I
will sit quietly by the fire
and listen to the
laughter in the walls.
- Author Unknown
Are you looking for a place where you can sit quietly by the fire and listen to the laughter in the halls or the walls? Or maybe you have that home and like Ronda and Gordy it's time to sell it to someone else who's ready to establish their traditions so you can move on and start new traditions of your own. Either way…call me, I'd like to help. And if you find you're feeling a touch of melancholy as you consider your options, I bet I know a couple who could sympathize with you.
Sandy Setliff is a Realtor® with JP and Associates Realtors®. She specializes in residential real estate sales in McKinney, Allen, Frisco, Anna and Melissa, Texas. She can be reached at 214 620 1615/cell, 972 375 9448/office or via email at [email protected]l.com.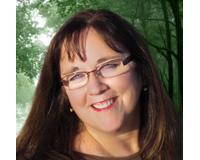 Author:
Sandy Setliff
Phone:
818-519-3670
Dated:
March 30th 2013
Views:
2,556
About Sandy: Sandy Setliff, a longtime resident of North Texas, specializes in residential real estate sales in C...