The Home Buying Process Simplified
Home buying can become quite overwhelming and stressful at times. But there is a simple solution for that:- Don't do it by yourself!! Let a professional help you through it.
Here are the basics:

1. Choose a realtor- ask your friends and relatives for a recommendation or just choose me:)
Why me? - Because as much as you are the expert on your field, I am on mine and I do it full time. You think you can just work with the agent that is actually selling the house?- Naa- that agent is representing the seller- meaning he/she is looking out for the best interest of the seller NOT you:( (at least not on the same transaction)
As a realtor, I will simplify the buying process; help you secure the best mortgage rates because we typically have good relationships with lenders that we have worked with in the past; consult you on the offer price and terms once we find a home and negotiate on your behalf and guide you and provide you with tremendous resources up until you get in to that home.
Furthermore ,-if you are a buyer- why not work with an expert when you can actually hire one for free :) ( the seller pays for it!!)
2. If you're gonna need to take out a loan to buy, go get pre- approved, if you are paying cash- go get the proof of funds.
When you go to a store to buy something, you want to make sure you have your cash or a credit card with you right? Same here. The preapproval letter from your lender or the proof of funds from your bank is your ticket to get in to the homes that are for sale. If you were selling, you wouldn't want just anybody to be in your house, would you?
Plus, that pre-aprroval letter or proof of funds gives you a good estimate of the price range you should be looking at when trying to buy.
Do the math- know what you are comfortable with spending. Consider down payments and closing costs along with monthly mortgage payments and HOA fees if it applies.
3. Decide on what it is that you really want .Some things to consider are:
the type of home you want- single family or town home/condo/duplex...

Location- consider school districts, distance from work, entertainment, safe neighborhoods...

Age of home/ Home Owners Association fees/ 2 story vs. 1 story
4. Once you find the house you like, l will help you with looking in to the comparative market analysis and consult you on the offer price and terms and also negotiate on your behalf. Once your offer is accepted, I will keep you advised with details like option period, inspection,appraisal, survey, and any amendments and deadlines while you, on the other hand, work with your lender to secure your finances if you are taking out a mortgage. Remember, your preapproval letter is not a final approval of a loan.
5. Closing :)

Its finally time to seal the deal. Be prepared to sign what seems like endless number of documents. At least all the hard work is done at this point. Have the cashiers check ready to deliver while you head out to the title company to close. Sign the papers, deliver the cashiers check, receive the deed and the keys to your new home or as soon as your lender processes funding.
Are you looking to buy/sell a home? I will simplify the process, consulting you and advocating for you from start to close, providing you with exceptional service without sacrificing integrity!
Reach out to me at 571-232-8597 or hiwmelaku@gmail.com. Check out my website: http://www.hiwotsrealty.com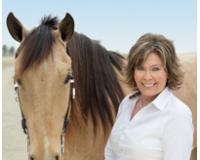 Author:
Deborah Boyd
Phone:
940-368-1306
Dated:
May 11th 2016
Views:
2,043
About Deborah: My family has lived in North Texas for generations so I personally know the residential areas of Fri...