The Hot Frisco Market
For those living in Frisco, Texas, now is most certainly the time to sell your home. The Frisco real estate market has caught wind from its final quarter in 2011 and built up the last year and is now at an incredible peak. I have personally seen houses sold for more than their asking price with eager surplus of buyers in the market coming in from every direction. The trick to selling your home at it's maximum potential is simple, a real-estate agent that knows what he is doing.
I, Joe Barrett am that very real estate agent. Having extensive knowledge of the real estate market of Frisco Texas and the surrounding areas, I know just how to market a home so that the maximum potential price is brought in. Having been in several property-related businesses before entering the real estate force has provided me with experience that puts me ahead of other realtors.
This type of market comes along once a lifetime, and could display a negative trend in the next few years, so sale now is crucial. Without delaying, your house will sell at unimaginable speeds.
I personally have been directly involved with sales with monumental offers coming from multiple sources, and this could easily be the case with your sale as well. Selling a house and bringing it the maximum potential closing price revolves around two things, negotiating and keen observation. Both of which, I am known for. Having worked with people in marketing and sales for a good portion of my life I have picked up a unique set of skills that are proven effective in encouraging offers, and encouraging profit.
Now more than ever the Frisco market is full of willing and able buyers waiting to put an offer on a listed lot or listed house. In this real estate market it is crucial that you squeeze every last dollar out of the buyers without frustrating them with ambitious counter-offers. I will ensure that the house is properly priced, displayed and presented to bring you offers unimaginable with any other realtor in the area.
Working for Bow Tie Real Estate has equipped me with techniques that are proven effective when negotiating base prices as well as closing costs. Selling your house will be hard, but with me behind your back, success is not only inevitable, it is guaranteed.
Joe Barrett
214.796.9110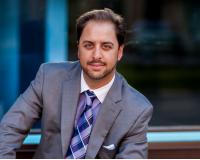 Author:
JP Piccinini
Phone:
480-980-9025
Dated:
January 25th 2013
Views:
6,672
About JP: JP Piccinini is an entrepreneur, philanthropist, proud dad and the Founder, Broker and Owner of JP a...