The Jumbo Loan And Real Estate
As a Realtor, I am seeing more and more people interested in these fabulous Dallas homes. They are not unattainable!
What is a jumbo loan?

Each year Fannie Mae, Freddie Mac, and their regulator, the Federal Housing Finance Agency (FHFA), set a maximum amount for loans that they will buy from lenders. In general, the loan limits are $417,000. Larger loans are called jumbo mortgages.

As home prices have increased, jumbo pricing has evolved from recent years to become more desirable for borrowers. Additionally, more programs are available for many of these same homes that allow strategic structuring of the mortgage(s) to fit the exact situation of the buyer/borrower.

Previously, you really needed 30% down (and 700 credit) for jumbo loans, and now, that is not the case.

There are jumbo loans with as little as 10% down both through a single mortgage and also through a 2nd lien (up to $741,000 purchase price).
With 20% down, options are greater – 30-yr fixed rate in the 3's and adjustable rate mortgages (5/1 for example) still in the 2's
- Anything with a loan amount over $1.5M requires two appraisals
- Underwriting is not necessarily longer or more stringent, but complexities of the borrowers income/assets can make for a longer process, so allow plenty of time if that is the case
- ARMs over $1M require 740 credit; however, there are fixed rate options for borrowers in this price range that do not have exceptional credit
At the end of the day, understand that options abound – more jumbo options than ever before! The only way to fully understand what paths may be open to you is to contact a lending professional. Brian McCauley and Sam Elder have expertise in this area, and they can present you with multiple options to help you pick the best course of action for your specific situation.
If you are looking in the price range of above $417,000, together, Oak Mortgage and I can help you find the perfect home while obtaining financing. Here to answer any and all of your questions! Click the links to see the listings offered in each area! Let's find the home of your dreams together! Homes For Sale in McKinney, Texas Frisco, Texas Allen, Texas Plano, Texas or give me a call!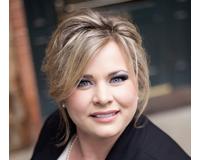 Author:
Missie Craig
Phone:
972-838-6985
Dated:
May 5th 2015
Views:
3,019
About Missie: Missie Craig is consistently in the top 5% of her brokerage and an award winning Agent. Her team, Cr...