The Right Time to Buy Part II
If you caught my last blog you read about some of the personal motivation factors that determine a person's readiness to buy. Knowing how market indicators can be motivational to many people, here's a quick update on some of those indicators in Collin County.
Looking at the January 2012 market data on housing sales and availability in Collin County we have some good news, especially for sellers. When we look at the numbers for January 2012 we find that new listings in Collin County were down 5.9% over this time last year: 1,263 homes were listed in January this year compared to 1,342 in January last year. That's good news for sellers because there's less competition. The average number of days on market decreased 6% to 104 days versus 111 days last January. The actual number of sales closed climbed a scant 1.8% (from 545 last January to 555 this January) but we'll take it since that number is moving in the right direction. The number of listings under contract in January rose 12.7% with the average sales price rising to $242, 638 (up 4.3% over January 2011).
Interested in more specifics? As you'll see below, the numbers are all over the page and vary by city. Here's the statistics for January 2012 (compared to January 2011) for a few of the cities in Collin County:
New Listings # Sales Closed Avg Sales Price Avg Days on Market
Allen -2.3% -7.8% $262,661/+7.9% 96/+12.3%
Anna -3.1% +8.3% $135,900/+19.9% 129/+84.2%
Frisco -10.6% +22.5% $309,812/+20.2% 92/-16.5%
McKinney -9.9% +16.5% $215,405/+4.1% 93/-20.4%
Melissa +10.6% -37.5% $169,900/+3.1% 147/+19.3%
This information is both interesting and useful. However, let me offer just a few caveats before you form any concrete conclusions. The statistical data above is taken from a report provided by the Collin County Association of Realtors. It is accurate information and, it is a snap-shot comparing only one month over the same month last year. Trends can really only be analyzed over a longer period of time so be careful to draw conclusions based on this one month's information. Also, the number of home sales in your city could be down, but the actual number of homes sold in your subdivision may be up or vice versa. The same could apply to the average sales price or other categories listed above. A good Realtor® can help with specifics for your home and your neighborhood.
Which brings us full circle to my previous blog on this topic. Yes, market data is important in influencing your readiness to buy or sell but more important is knowing your own criteria and knowing when you will be ready. Whether your motivations are personal factors, market data, or both...your Realtor® can help…I would love that to be me.
Sandy Setliff is a Realtor® with JP and Associates Realtors®. She specializes in residential real estate sales in McKinney, Allen, Frisco, Anna and Melissa, Texas. She can be reached at 214 620 1615 or via email at [email protected]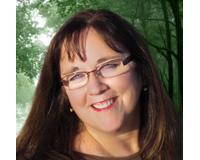 Author:
Sandy Setliff
Phone:
214-620-1615
Dated:
February 27th 2012
Views:
3,784
About Sandy: Sandy Setliff, a longtime resident of North Texas, specializes in residential real estate sales in N...