The future of Plano
Great things are coming as Plano looks forward to the future!
Only a decade after Downtown Plano's resurgence began, there are many success stories to tell.
Residents of downtown and its surrounding neighborhoods populate the streets, visiting downtown
shops and restaurants, taking children to the park and walking their dogs. A vibrant restaurant
and nightlife scene attracts people from throughout the region. New investors and businesses
have diversified the retail, service and office sectors. With economic recovery, new residential
development is under way, adding to the street life and energy of the area. Downtown Plano has
the critical mass necessary to sustain existing businesses and attract new ones.
Goals for the Next 10 Years:
• Develop 1,000 units of housing within one-half mile of the Downtown Plano Station and a
total of 2,000 units within the Plano DART rail corridor.
• Diversify non-residential use and develop or revitalize 150,000 square feet of non-residential
space within ½ mile of the Downtown Plano Station and a total of 500,000 square feet of
non-residential space within the DART rail corridor.
• Use redevelopment opportunities to remove blighted and underperforming commercial
buildings.
• Improve streets, trails and sidewalks to create a pedestrian-friendly environment and
better connections among neighborhoods, mixed-use centers and transit stations.
• Improve the physical condition and economic vitality of neighborhoods within the DART
rail corridor.
• Continue the economic and tax base growth required to provide public improvements,
services and reinvestment incentives.
Downtown Plano and the DART rail corridor are redefining Plano's future. As the region's population
grows to more than 9 million during the next 20 years and Plano matures, greater emphasis will be
placed on redevelopment and creation of mixed-use urban development. Downtown and the
DART rail corridor remain full of opportunities to demonstrate how density, diversity and design can
stimulate reinvestment while improving the quality of life and sense of community.
Additional Information: Contact the City of Plano Planning Department at 972-941-7151
Websites:
www.plano.gov
www.dart.org/travelagent/darttravelagent.asp?zeon=travelagentliving#DowntownPlano
www.eastsidevillage.com
www.planoplanning.org
www.developmentexcellence.com/awards/overview.asp
www.visitdowntownplano.com
www.planotexas.org
www.plano.gov/Departments/Planning/mapsgisdemographics/Pages/default.aspx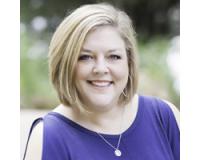 Author:
Seana Taylor
Phone:
940-337-1821
Dated:
April 29th 2013
Views:
2,071
About Seana: Seana is a native Texan and has lived all over the Lone Star State. She & her family now call Frisco...