The pros and cons of re-re-refinancing
Veera Veeraraghavan has kept a close watch on the fluctuating interest rates for home mortgages, and this year it paid off. When he bought his house in 2009, his 30-year fixed mortgage rate was 5 percent. In March, he refinanced and dropped his rate to 4.12 percent--a move that cost him $2,400 in closing costs but reduced his monthly payment by $400. Then in October, he pounced on a no-fee refinance offer for a fixed 30-year mortgage at 3.5 percent. "For me, it was a matter of locking in a lower interest rate for an extended period of time, and I jumped at both opportunities," says Veeraraghavan, a senior director for the College Board in Washington, D.C.
Like millions of Americans, Veeraraghavan took advantage of consistently dropping mortgage interest rates. Rates have fallen for a 30-year fixed mortgage from about 6 percent in 2008 to 3.5 percent today. The Federal Reserve jumpstarted the decline in September 2008 when it took over mortgage giants Fannie Mae and Freddie Mac, which turned the tables for the country's subprime mortgage crisis. Through a process called quantitative easing, the Fed pumped money into the economy by buying $1.25 trillion in mortgage-backed securities from lenders. The Fed's efforts, coupled with the recession and a weak global economy, have led to today's record-low interest rates and a record-high number of repeat refinancers, according to Mike Fratantoni, vice president of research and economics at the Mortgage Bankers Association (MBA)
Refinances currently make up approximately 80 percent of mortgage applications, the MBA reports. "It's not that the market has engineered lower interest rates," explains Keith Gumbinger, vice president of HSH.com, a mortgage information resource. "The Federal Reserve found that the best avenue to stimulate the economy is through housing."
Like Veeraraghavan, some homeowners are eager to refinance with a low- to no-cost closing fee contract. This enables them to reduce their interest rate without upfront costs, and the idea is to recoup the costs, scrape money off the top, and then sell their home.
But people who opt for a low- or no-fee refinance--offered by a number of banks these days to attract and retain more customers--will end up paying back the savings over the course of the loan, most likely in the form of a slightly higher interest rate: "Lenders are getting people in the door because people don't want to have to pay that cash out of pocket. But it's important to remember there's no such thing as a free lunch."
Greg McBride, senior financial analyst for Bankrate.com, says a general rule of thumb is that it's worth it to refinance if the homeowner is able to make back their investment within three years or less.
"If your time horizon isn't long enough, you're not going to be able to recoup the cost of refinancing," he says. However, McBride says there can be drawbacks to low- and no-fee refinance offers. "People will say, 'Wow, I can reduce my rate now and not have to pay any money out of pocket. Where do I sign?' But they may be depleting their emergency fund at the same time," he says.
Other refinancers are looking to lower their monthly mortgage payments, so they pay more in closing costs and obtain a better interest rate (typically 0.25 percent lower than the interest rate attached to a no-fee refinance). Michael Lyons, a Realtor-broker in Hollywood, Fla., adopted that approach. He purchased his home in 2004 with a 30-year fixed mortgage at 5.5 percent. He refinanced in 2008 with a 30-year note at 4.25 percent, thinking that would be his only refinance. Then, this year, he had the opportunity to refinance his 30-year fixed rate mortgage at 3.25 percent, and he took it. "At the end of the day, I don't care what someone charges me upfront," Lyons says. "If I pay more upfront but save in the long run, I'd much rather take that option." He says he has no intention of selling his home in the next five years.
Although a refinance with closing costs made sense for Lyons, McBride says consumers who continually raid the piggy bank to pay for such costs should think twice before opting for another refinance, since they're increasing their balance with each refinance as opposed to knocking it down.
Also, what a homeowner will be charged at the closing table can be rather high, as closing costs vary depending on jurisdiction, says Frank Donnelly, a certified financial planner and president of the MBA of metropolitan Washington, D.C.
Despite such concerns, many repeat refinancers are capitalizing on today's record-low interest rates. However, the heyday may not last much longer, according to Fratantoni. The MBA projects rates will drift up in 2013, with 30-year rate rising above 4 percent by the middle of next year, which will curtail retail volume. But with interest rates currently hovering around 3.5 percent, now is an opportune time for many to refinance--so long as they land their best offer.
Should you consider a refinance? Russ Anderson, centralized sales executive for Bank of America, recommends consumers explore their options and prepare themselves for the refinance process. He says people looking to refinance should pick a lender they trust and go into the loan debate knowing what they're trying to accomplish.
Barry Zigas, director of housing policy at the Consumer Federation of America, says consumers shouldn't rush into a refinance. They should be aware the rate the lender advertises isn't necessarily the rate they'll be offered--that depends on a number of factors, such as the applicant's credit score, their home's appraisal, and what percentage of their income is paying off other debts.
McBride says homeowners should get quotes and good-faith estimates from at least three lenders so they can compare offers and zero in on the best deal. Some experts say consumers who qualify for a fixed-rate mortgage that drops their interest rate by at least 1 percent should strongly consider refinancing.
The agreement's terms and the application process, however, may contain some deterrents. The time-consuming paperwork can frustrate homeowners, as the documentation demands are more stringent now than they've been in the past. "I've heard about people who, just in the middle of the process, said, 'I give up. It's just not worth it,' says Donnelly.
Applicants must provide up-to-date paystubs, bank statements, and W2s. If the process takes more than 90 days, the homeowner may have to update his or her credit report. In some cases, if a person's credit score has decreased over that time period, the lender may want to charge a higher interest rate than the initial offer. After 120 days, the appraiser may have to survey the property again. And the loan processing time can be taxing: On average, it takes 54 days to close, according to a report released this month by Ellie Mae, a company that tracks the residential mortgage industry.
Nonetheless, the appeal of record-low interest rates has cultivated a mortgage realm flooded with serial refinancers. Says Donnelly: "I tell people, 'It's like having a baby. Once the baby is there, you forget about all the labor.'"
Joe Barrett
214.796.9110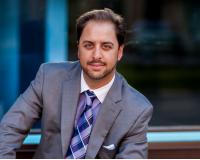 Author:
JP Piccinini
Phone:
480-980-9025
Dated:
December 10th 2012
Views:
3,415
About JP: JP Piccinini is an entrepreneur, philanthropist, proud dad and the Founder, Broker and Owner of JP a...