Things I missed about the Dallas metroplex
After living in Southern California for a few years it's good to be back in Texas. Absolutely loved California, and, there were a lot of things I missed about the Dallas/Ft. Worth metroplex. Let me share a few of them with you...and these places offer some great options to finish out your Christmas shopping.
La Madeleine…specifically their Caesar Salad and Tomato Basil soup. La Madeleine offers some great gift package sets of Soup and Caesar Salad dressing that they will ship for you along with other choices including gift cards. Visit your local La Madeleine restaurant in Dallas, Plano, Frisco, and Mckinney or you can find more information or order on their website at http://www.lamadeleine.com/gifts.
Half Price Books…the mother of all used book stores, and not all the books (and gifts) are used. In addition to new and used books, they have a nice variety of calendars, note cards and other novelty items…especially this time of year. Is there someone on your list that loves vintage vinyl or has been looking for that one LP from their past that would make their collection complete? You might find it at Half Price Books. They also have a good selection of CDs, DVDs and of course, books. Locations in Dallas, Plano, Frisco and Mckinney along with other places in the metroplex, find the one closest to you here: http://www.hpb.com/.
Since turnabout is fair play, let me mention a few things I miss about California. Friends, the weather and...Sees candies. My dad swears their peanut brittle is the best in the world but they're probably most famous for their chocolates. Good news: Sees has some seasonal shops in Frisco, Plano, Lewisville, Hurst and Arlington where you can find excellent holiday treats. Look for Sees at Stonebriar Center in Frisco, Collin Creek Mall in Plano, Vista Ridge Mall in Lewisville, North East Mall in Hurst, and The Parks at Arlington. Most Sees shops are open until December 26th…stock up now for stocking stuffers for the kids or boxed chocolates for your staff, neighbors or someone special. And if you don't want to brave the holiday crowds you can always order online at http://www.sees.com/.
Skipping back to one more thing I missed about Texas and the metroplex: the housing market and the value you get for your dollars when purchasing a home. "Affordable homes" was one of the reasons Money Magazine rated Mckinney as number 5 (yes, that would be 5th in the nation) in their 2010 Best Places to Live. You can read more about it here: http://money.cnn.com/magazines/moneymag/bplive/2010/snapshots/PL4845744.html
So Deck those halls, ya'll, and happy shopping...whether it's French cuisine, your next good read, candy imported from California, your own Texas favorite or maybe a new home in one of Money Magazines Best Places to Live: our very own Mckinney, Texas.
And Blessings of the Season to you.
Sandy Setliff is a Realtor with JP and Associates Realtors. She specializes in residential real estate sales in Mckinney, Allen, Frisco and Anna, Texas. She can be reached at 214 620-1615 or via email at sandysetliff [email protected]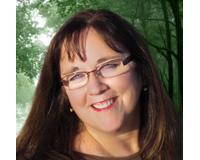 Author:
Sandy Setliff
Phone:
818-519-3670
Dated:
December 5th 2011
Views:
3,591
About Sandy: Sandy Setliff, a longtime resident of North Texas, specializes in residential real estate sales in C...