Tips For Buying DFW Investment Properties
Are you ready to buy an investment property in DFW? Here are some things to consider.
Choosing the right property at the right price:
Investing in real estate is all about capital growth, so choosing a property that will create a steady rental income and increase in value is the most important decision you will make.
Check the job market:
Locations with growing employment opportunities will attract more people – meaning more tenants.
What age should you look for?
Stick with properties under 10 years old. With older houses - appliance and structural issues start to appear.
What is the optimal square footage?
Single family homes between 1,500 to 2,000 sq. ft. are the best investment you can make in the current market.
What should you look for in location?
Look for a property near major highways, good schools and area experiencing growth in development and jobs. The quality of the neighborhood in which you buy will influence the types of tenants you attract and how often you face vacancies.
What are the Property Taxes?
As an investor planning to make money from rent, you want to be aware of how much you will be losing to taxes.
Look for a property for what it can be, not what it is.
You have to look past the cracked paint and overgrown landscaping to score a great deal.
What is the crime rate?
Check online the accurate vandalism rates and crime statistics for the neighborhood.
For more info and tips - call Mali Gariani with JP and Associates REALTORS today. Mali specializes in residential real estate investments. Mali is a simple straight forward and bottom line type of person –that is the reason all the blogs will be easy to read .Looking at buying or selling real estate, call or text Mali any time: 972-408-6939
To sum this blog in one visual - picture this: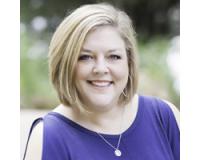 Author:
Seana Taylor
Phone:
940-337-1821
Dated:
January 3rd 2016
Views:
1,502
About Seana: Seana is a native Texan and has lived all over the Lone Star State. She & her family now call Frisco...