Tips For Representing A Buyer In A Short Sale
1. Ask the right questions!
When speaking to the listing agent, here are some MUST ask questions:
Is this an approved price?

How far along are the sellers in the process?

Is this the only lien that requires approval?

Is there a foreclosure date?

If the listing agent doesn't know the answer to these basic questions, you and your client are most likely wasting your time. Remember, in a short sale the listing agent is the one communicating and facilitating the sale. If they have never done a short sale before, chances are your clients will wait 6 months or more, if it gets approved at all. Since every short sale is different, there are so many different ways a short sale can fail. Knowing how to navigate those road blocks are so important and vital to the success of the transaction.
2. Adjust your clients expectations:
Make sure you communicate to your clients that in a short sale it is not a done deal until it is approved , even when the seller has accepted an offer. It is always possible for a lender to come back and counter the terms of the contract, it happens more often than not.
You also need to make sure your client understands the property is being sold AS IS. Regardless of the property condition, the seller nor the seller's lender will make repairs. It is so important that you relay this to your clients and set the right expectations to avoid any issues.
3.Follow deadlines!


Deadlines are everything in a short sale. Regardless of how long it takes for a lender to respond, if you do not adhere to their deadlines your offer could get declined. Even worse, the file could get shut down. If they ask for something, send it, and send it quickly!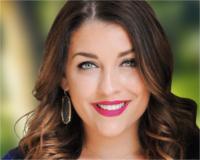 Author:
Nicole Espinosa
Phone:
972-832-2755
Dated:
February 29th 2016
Views:
2,077
About Nicole: Nicole is a leading Short sale expert in the Dallas Fort Worth market. Before Nicole did short sale...