Tips To Sell Your Home
Simple changes you can make to increase theodds of selling your home quickly.
• Clean house and de-clutter. Rent adumpster and a storage unit to clearyour home of anything andeverything not necessary.
• Remove "personal items" like photosand mementoes that make the homeyours. Buyers need to envision thehome as theirs to emotionally committo wanting to live there.
• Have your home professionally stagedand keep it looking that way until youhave accepted a firm offer.
• How does the front yard look? Weedsand dead grass won't bring peopleout of their cars to see the inside.Homes with well manicured yards sellfaster, better and for more.
• Leave window coverings open toallow natural light in.
• Leave the lights on. Well lit roomsare more inviting and warm thandark rooms.
• Update on-line listing photos with asmany high quality photos as youcan. Compare your photos withother homes for sale, 90% of all newhome searches begin on-line.
• Revisit your asking price.
• Tour other homes in the area to seethe competition in your market.
• Maybe the Realtor® you've hiredisn't the right fit. Hiring a Realtor®who is both active in the market andlocal makes a big difference in thenumber of potential buyers andshowings. Out of area Realtors®won't have buyers looking in yourarea, the ones who are local, will.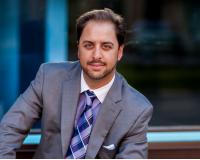 Author:
JP Piccinini
Phone:
480-980-9025
Dated:
October 2nd 2016
Views:
1,411
About JP: JP Piccinini is CEO and Founder of JP and Associates REALTORS (JPAR), Founder and CEO ofOdasi Real E...