To Rent or Flip in DFW
With foreclosures still flooding the market and home prices hovering at affordable levels, it might be a good time to buy an extra piece of property if you are interested in a real estate investment. The question is, what will you do with the property once you buy it? You can rent it out to cover your mortgage payment and build some equity, or you can fix it up and flip it, selling it for more money than you invested in it. Here are some things to consider before you take the plunge.
Three Reasons to Flip:
You have capital. In order to flip a house, you will need cash available to make the needed repairs and improvements.
You know what you're doing. Trying to flip a house can be risky. Your return is not guaranteed, and you can end up spending a lot of money on a house that will not sell or make you a profit. Flip a house only if you have done it before, or if you are working with someone familiar with the types of renovations that are most cost-effective to make. According to Bankrate.com, [http://www.bankrate.com/brm/news/loan/20050829a1can.asp], there are three key renovations to make to increase a home's value and give you the most bang for your investor's buck: kitchens, bathrooms and flooring.
The market will support it. If you buy to flip in an area with a depressed housing market, good luck. Flip a house if you have purchased it in a buyer-friendly community. Search for statistics in your city – http://www.movoto.com/market-statistics.aspx.
Three Reasons to Rent:
The house might come in handy one day. If you buy a property that you or a family member may want to live in at some point in the future, hang on to it and rent it out until that time comes.
You do not mind acting as a property manager, or you are willing to hire someone else to do it. Renting out a home means being on call for anything that breaks, decays, leaks, explodes or falls through the roof. Maintaining the property will be your responsibility, physically and financially.
Finding reliable renters will not be a problem. Renting out your investment property is a good idea if you feel like your city or town has a pool of attractive renters. Rental properties do particularly well in college towns as an alternative to campus housing, or in metropolitan areas where young professionals dwell. If your house is in a safe neighborhood with good schools, you should have no problem getting young families to rent your home.
You decide with listings like these if the home is worth flipping or renting! Rent in the Coppell area is anywhere from $1000-$3500 and higher,
http://www.lisa.jphomesforsale.com/property/37-11717353-105-S-Macarthur-Boulevard-Coppell-TX-75019
http://www.lisa.jphomesforsale.com/property/37-11684480-537-Grace-Lane-Coppell-TX-75019
Check out more properties at www.yourhomeretriever.com
Lisa Montes="Your Home Retriever"
Exceeding Expectations with JP and Associates REALTORs
817-201-7388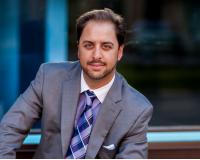 Author:
JP Piccinini
Phone:
480-980-9025
Dated:
February 9th 2012
Views:
4,042
About JP: JP Piccinini is CEO and Founder of JP and Associates REALTORS (JPAR), Founder and CEO ofOdasi Real E...