Top 10 Ways To Strengthen Your Offer
Sometimes I think buyers and their agents don't realize that there are many different ways to strengthen a purchase offer besides just the obvious one, the purchase price. This is always something to seriously consider when making any offer, whether or not competing with other buyers. What follows are some things a savvy buyer will consider when making a purchase offer in any situation.

10. Offer Price. Your offer price should be in accordance with the market value of the comparable properties sold in the last six months. Do not lowball thinking that the sellers will negotiate. If you offer too low, they may not even respond. A lot of properties in a hot market are going for well over list price. Discuss the comps with your agent and come to a price that will get you the house of your dreams yet will still appraise for the sales price. If you really want the house and have the funds, you can also remove the appraisal contingency and negotiate the difference with the sellers and/or pay the difference out of pocket.

9. Include any requested addendums and documentation with the offer. It's always best to present all documents such as a signed Seller's Disclosure, copy of option and earnest money checks as well as any other documentation that the sellers or their agent might have listed in the MLS that will be needed.

8. Include proof of funds to close if a cash offer, or a lender's preapproval letter. It is imperative that you provide a "Proof of Funds" letter for all cash offers or a strong lender preapproval letter accompanied with your client's offer. I usually go the extra step and have my lender speak with the agent to let them know my buyer's situation and let them know that the buyers are well qualified and that we would be able to meet the closing date listed in our offer.

7. Inclusions. In "realtor speak" we call this Non-realty Items Addendum. If you are competing with other offers, this is not a good time to ask the seller to include personal property in the sale. Especially if the refrigerator, washer and dryer are specifically excluded in the MLS information. Why risk losing your dream house over an appliance or some kitchen curtains?

6. Shorten your Option Period. In Texas, the option period is the negotiated time period that begins the day after the contract is executed. A small fee, typically $100 is paid by the buyer to the seller and the amount is credited back to the buyer at closing if they do not terminate during the option period. Inspections are usually done during this time. Typically, if you are representing the seller you will want a shorter option period and if you are representing the buyer, you will want a longer option period. In order to make your offer more attractive to the seller, shorten the option period and raise the amount of the option fee.

5. Requests for seller concessions. In this competitive sellers market is if you want the sellers to take your offer seriously, do not ask the seller to pay your closing costs unless you absolutely have to. If you are going to request that seller pay for some of your closing costs, take a big hit in the purchase price or otherwise concede something, for heaven's sake compensate them by strengthening up everything else that you possibly can!

4. Earnest money. In my state it is customary for a buyer to put up earnest money with an offer, to be held in trust until closing. Unlike the state I used to live in, sellers don't post in the MLS the amount of earnest money they are requiring. Buyers can offer anything. The more skin you are willing to put into the game, the more solid your offer appears to a seller. This is one area that really gets a seller's attention when you are trying to offset a concession somewhere else in the offer.

3. Closing and date of possession. Generally, the sooner you are willing and able to close, the better. If you can be flexible, based on what works best for the seller, you will have a big advantage. This is a detail where conflicts can occur between buyers and sellers. Find out what the seller prefers. A quick closing? An extended closing? Accommodate the seller's needs if at all possible. Or, if you are asking for a closing time frame that isn't ideal for the seller, be sure to offset it by strengthening the offer in all other areas that you can.

2. Costs paid by? In any real estate transaction, there are closing costs in a variety of areas. Appraisal, loan origination fee, lender's title policy, septic inspection, escrow fee, survey, and so on. Although always negotiable, typically the person who benefits from a particular action is the one who pays for it. An appraisal required by a buyer's lender should be paid for by the buyer, for example. To strengthen your offer, be sure that you are not asking the seller to pay costs that are not obvious seller costs. If you do, realize that this is a concession you are asking of the seller and it weakens your offer.

1. Call the listing agent to verbally discuss your client's offer. Don't just fire off the offer via email. Talk to the agent and explain a bit about the buyer, find out what the seller's needs or wants are. You may find out information that helps you strengthen your offer as well as building rapport with the seller's agent who has a strong influence over the seller. At the very least will include a paragraph to the seller's agent and seller telling a little bit about my buyer, what they love about the house and pointing out the strengths of our offer.

I hope you have found this information helpful and these tips will hopefully help you get the house of your dreams!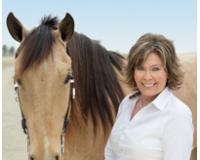 Author:
Deborah Boyd
Phone:
940-368-1306
Dated:
August 25th 2014
Views:
1,977
About Deborah: My family has lived in North Texas for generations so I personally know the residential areas of Fri...