Trader Joe's opening in Plano, Dallas, Ft. Worth
I have to admit, I'm a bit confused about which state I really hail from. While born in California, I moved to the Texas Panhandle just in time for high school, moved to Dallas after college, moved back to California in 2004 then relocated back to Texas in 2009. Truth is I love both states. While vastly different, both have so much to offer.
So I was excited to learn from the Dallas Morning News this morning that a piece of California is coming to North Texas: Trader Joe's will soon have 3 locations in the Dallas/Ft. Worth metroplex.
What is Trader Joe's? A press release from the Star Telegram last fall described Trader Joe's like this: "Trader Joe's, a limited assortment, value-priced gourmet grocer confirmed last Monday that it will open its first North Texas store in Ft. Worth next spring." If you're interested in visiting their website to learn more you can do so here.
When I first moved back to California in 2004 my friends kept mentioning 'Trader Joe's' and the most recent culinary acquisitions they were excited about…acquisitions ranging from dark chocolate and Specialty Coffee to dried fruits and nuts to normal grocery items at great prices to pre-packaged sandwiches and meals if you needed to grab something on the go. When I finally did some shopping there myself the selections available proved to be fresh, unique and tasty. Check out their Fearless Flyer.
When can we experience Trader Joe's here in North Texas? According to their website, the Ft. Worth store is scheduled to open in the Hulen Mall area on June 15th. On the Dallas side of the metroplex two stores are in the works. The Plano store will be at Park and Preston and another location has been reported at either Lower Greenville (currently the location listed on the Trader Joe Website) or a DallasNews.com article on May 19th reported the 2nd Dallas location will be North Central Expressway and Walnut Hill Lane in Dallas. Either way, this is great news for Dallas.
So…keep you posted on Trader Joe's 'final answer' on that 2nd Dallas location, progress and grand openings. I don't think you'll be disappointed when the stores officially open for business; it will be worth the wait.
Sandy Setliff is a Realtor® with JP and Associates Realtors®. She specializes in residential real estate sales in McKinney, Allen, Frisco, Anna and Melissa, Texas. She can be reached at 214 620 1615 or via email at [email protected]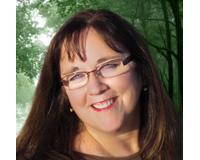 Author:
Sandy Setliff
Phone:
818-519-3670
Dated:
May 21st 2012
Views:
4,744
About Sandy: Sandy Setliff, a longtime resident of North Texas, specializes in residential real estate sales in C...