Use A Realtor When Buying New Construction Homes
Last week the following question was asked on a Real Estate website by a new home buyer:

How can we negotiate getting our earnest money back from the builder after contract was signed 2 weeks ago? We signed a contract with a builder for a new construction 2 weeks ago. Every time we turn around we feel like we have to spend more money because we were led to believe we were getting something and then finding out we are not (i.e. options such as the fence). There is a lot more than just fencing, but wanted to provide an example. Since they have not started building on the land, can we negotiate to get our earnest money back so they can sell the land to a home buyer that could build something other than just our floor plan?

Several different Realtors, myself included, responded to the question providing answers with a recurring theme: you need to use a licensed, professional Realtor even on new home sales. Why? Well, the question/scenario above is a great illustration addressing why but to expand on that a bit...A good licensed, professional Realtor would have been addressed the fence and other issues during the negotiations and prior to signing the contract. A licensed professional Realtor helps navigate the builders' contracts which are typically different than normal real estate contracts. A licensed professional Realtor usually knows what features and upgrades come standard with a home and can often help buyers negotiate for increased upgrades adding value to the home at little or no extra cost. A licensed, professional Realtor will help buyers manage timelines, documents, decor selections and other aspects of the home buying process; this support lessens the stress on buyers considerably. And a very important reminder: the buyer does not pay the Realtor's commission…the builder (or seller) pays the commission. So the services of a professional Realtor come at no cost to the buyer.

A common misconception among buyers is that they can get a better price from builders by not using a Realtor. I.E. the builder will cut the price of the home the amount they would have paid a Realtor for the commission. Rarely is that true. For most builders the price of the home is the same regardless of whether a Realtor is involved because they do not want to devalue the list prices of their properties.

Lastly, please do not confuse the message of this blog as negative toward builders and/or builder's reps. There are some GREAT builder's reps out there that are a pleasure to work with. Many builders/builder's reps maintain wonderful relationships and like working with Realtors. They enjoy the smooth transactions with consumers who are represented and educated by a licensed, professional Realtor.

If you need assistance navigating the home buying process, whether a new build or an existing home please call me. I'd love to support you and lessen some of the stress of your home purchase.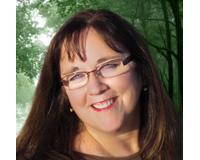 Author:
Sandy Setliff
Phone:
818-519-3670
Dated:
August 5th 2013
Views:
1,688
About Sandy: Sandy Setliff, a longtime resident of North Texas, specializes in residential real estate sales in C...