Volvo of Dallas in Frisco
This is a shameless shout out to the service team at Volvo of Dallas in Frisco. I love that place!
My most recent visit was brought on by a headlight bulb failure. To avoid any unexpected early Christmas gifts in the form of a citation I dropped in at Volvo of Dallas. My usual service advisor Keith who takes good care of me was on vacation. But never fear, Lyn stepped in to help out.
They were going to change the bulb on the spot but when we opened the hood we found the brake switch valve was broken. Not good, but really good they found it before something serious happened. This was certainly not something that could be taken care of on the spot as the part had to be ordered.
But no problem…
Woo hoo! They put me in a loaner. And it was a beauty…a brand new Volvo S60 T5.
That "T" is for Turbo and as I was handed the keys, I was also cautioned, "It's fast, but no speeding." No kidding…I pulled out onto Hwy 121 and found myself going 80 before I knew what day it was. That car has an incredibly smooth ride along with all kinds of other bells and whistles like a rearview camera that switches on when in reverse so you can see what's behind you. Sweet.
It was so fun tooling around town in that S60T but as expected, the Volvo of Dallas service team did their job and all good things had to come to an end when my car was ready to go. Not only was it repaired but it was also squeaky clean, vacuumed and had a beautiful shine from the complimentary car wash Volvo of Dallas provides their customers. And, I was very thankful I had sprung for that extended warranty as it made a huge dent in the cost of the repairs.
So, many thanks to Lyn along with the rest of the service team at Volvo of Dallas. They're great people. And if you're looking for excellent service, a new S60T (or another model as they have plenty to choose from), or both…Volvo of Dallas in Frisco can fix you up!
Sandy Setliff is a Realtor with JP and Associates Realtors. She specializes in residential real estate sales in McKinney, Allen, Frisco and Anna, Texas. She can be reached at 214 620-1615 or via email at sandysetliff [email protected]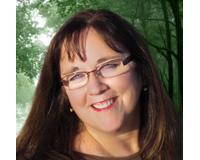 Author:
Sandy Setliff
Phone:
818-519-3670
Dated:
December 12th 2011
Views:
3,171
About Sandy: Sandy Setliff, a longtime resident of North Texas, specializes in residential real estate sales in C...