Voting And Election Campaign In Rockwall Texas
Politics, religion and education seem to really get people fired up because they have such strong feelings and beliefs. While I may have very strong beliefs and know exactly who I'm voting for I don't feel the need to declare it. When doing business in a small town like Rockwall, Texas I find it's best to be supportive with your vote and maybe not all the Facebook propaganda because there is always someone you will offend or get into a debate with and possible lose a friendship or business opportunity. Keeping your Facebook page clean of politics is nearly impossible it seems. Trying to be neutral can be a challenge, but there is a time and a place and I don't believe it is on Facebook.

I agree with running a clean campaign and I do not like to see it get ugly and nasty and it did this year in Rockwall Texas and I was disappointed. I guess the cat is out of the bag of who I voted for, but the man who went dirty lost my respect...and my vote! I honor and respect men and women who have the strength to campaign based on the job they're running for and clearly define what their plans are. If you want to be negative then we are not a match and you will not get my vote. If it is so easy to get dirty before elected then I have serious doubts about your ability to be a non "dirty" politician while in office!

Today it took me 3 stops to find my polling place. Yes, that is my fault, but I will say how easy it would be to just stop and give up, but I didn't. Rockwall is a great community that has so much growth happening and I know each vote counts so no matter what I was voting today! I love Rockwall and I want to be a part of it's expansion and beautification in every way possible and voting is just one little way!

So today please go vote, educate yourself about the candidates and if uneducated then leave it blank and just go cast the vote you want to!


Stacy Lynn is your local real estate expert in Rockwall County and surrounding areas. Stacy Lynn has been a licensed Realtor for over 10 years and has been a top producer for several companies in San Diego California. After moving to Rockwall Texas and settling in Stacy has jumped back into real estate and is loving every minute of it! Stacy Lynn is the proud mother of her 5 year old daughter and enjoys being an active part of her community and volunteering her time assisting with local charities through her talent as a photographer. This agent has sharp skills, the ability to negotiate fantastic deals and is relentless when it comes to finding that perfect home for her clients! Call Stacy Lynn to get you that new address TODAY!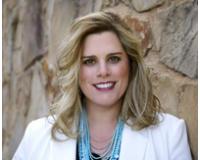 Author:
Stacy Lynn Massar
Phone:
214-649-3686
Dated:
March 4th 2014
Views:
3,972
About Stacy Lynn: Stacy Lynn has been in the real estate industry since 2002 when she became a licensed agent and loan...