WEDNESDAY WISDOM The Wrong Way To Look At Houses
A lot of people think looking for a house is simple. And, if I'm being honest, I may have thought the same thing before I got into the industry. Oops...little did I know how horribly wrong I was... There are so many things that can occur during a home purchasing process (or home selling) and I ALWAYS suggest using an agent. The resources provided to you by an agent are unparalleled to anything you can find online or do on your own. The below info gives a few tips on what to avoid when searching for houses. Need an agent to guide you in the correct direction? Guess who happens to be one--me! Please feel free to reach out with any questions. www.michelleforemanrealtor.com or michelleforemanrealtor@gmail.com
You're looking at houses all wrong. Seriously. Most buyers don't know how to really look at houses when they're considering making a move. In today's competitive market, buyers can't afford to lose focus if they want to land that perfect house. Don't pine for the one that got away. Avoid the biggest mistakes home-buyers make and you'll be in your dream house in no time.
Too many opinions: It's great if you want to bring your best friend, mom or dog sitter along to see your new house. But don't bring them to showings when you're getting started. Buying and living in a house is an intensely personal decision and getting too many opinions from people who aren't going to be living in the house with you can make your decision confusing. Your cousin may think that it's absolutely critical that you get a huge cooktop – but if you rarely cook then that feature really isn't relevant to how you will live in the house, now is it? Best to save the friends and family until you've narrowed down your choices to a couple of properties – or better yet – after you've closed.
Looking over/under your price range: Before you start looking at houses, you'll need to get pre-approved by your lender. Having a pre-approval letter in hand will let you know what type of loan you can get, how much you can afford and what your limit is. If you look at houses that are beyond your comfort level, you'll likely be disappointed when you look at the houses you can afford. Similarly, if you're not looking for a fixer-upper and you look at houses that are well below the price range you want to spend, you'll probably be frustrated when the lower-priced properties aren't as nice as you'd like. Plus, if you stay within a narrower range, it's easier to compare properties by amenities and features.
Focusing on tiny details: True story. I once had a client who passed up on a great house because the doggie door was painted a color she didn't like. Later in the week she decided that the rest of the house was ideal for her, but it was no longer available. Don't sweat the small details that can be easily changed if the rest of the house feels right. Instead, focus on how you will use the space. Are the rooms the right size? Do you light the amount of natural light? Does that backyard have the right kind of space? Sometimes sellers will change the offending bit if the rest of the offer you make is good. In this case, the seller probably would have painted the dog door if only she had been asked.
Trying too hard to make a property work: Conversely, don't force a house to work for you. If you walk in and immediately start planning to move staircases, then it's probably not the property for you. It's OK to rule houses out quickly if the bones don't work for you. For most people the perfect house is simple. You'll know it when you see it.
Waiting for the bargain/lowballing: Looking for a good deal isn't a feasible strategy in this market. Inventory is tight and bargains are few. Expect to pay fair market price and don't expect a lot of negotiation. Sellers won't work with you readily if you start out with an offer that's too low, anyway. When you find the house you like, have your MetroTex REALTOR show you how much similar properties sold for in the area and expect to pay something along those lines. But don't overbid, either. Banks won't write a loan for more than the house is worth according to their appraisers. Unless you've got a lot of extra cash lying around to cover the difference, don't creating closing nightmares by offering too much.
Not being straight with your agent: Don't worry about offending your MetroTex Realtor if you don't like the house. We probably don't own the house, didn't design it or build it. And we know that it's a personal decision for you. After all, we're not planning on moving in with you. Give your honest feedback so we can help you refine your search and let the sellers know if they could do something to make the house more attractive to buyers.
Info: http://blog.dfwrealestate.com/2016/01/the-wrong-way-to-look-at-houses/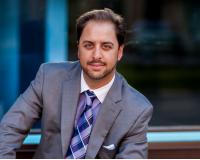 Author:
JP Piccinini
Phone:
480-980-9025
Dated:
January 20th 2016
Views:
1,081
About JP: JP Piccinini is an entrepreneur, philanthropist, proud dad and the Founder, Broker and Owner of JP a...