WEDNESDAY WISDOM Why Mardi Gras Season Starts TODAY
I LOVE Mardi Gras! Love, love, love! I grew up in Louisiana, so that could be where my love for it began. Today is the first day of Mardi Gras season! Time for king cakes, and kind cakes, and king cakes! I love king cakes almost as much as I love Mardi Gras. Almost... Curious as to why the season starts each year on January 6th? Some info is below. Just decided you want to sell your place in Dallas and move to Louisiana so you can celebrate true Mardi Gras? Call me, I can assist you. And, most of my family is in real estate in Louisiana, so I can set you up with some great agents there. www.michelleforemanrealtor.com or michelleforemanrealtor@gmail.com
When does Carnival begin?
Most people consider January 6th – Twelfth Night or Epiphany – to be the start of Carnival season. If fact, tradition says if you eat king cake or otherwise celebrate Carnival before January 6th then it will rain on Mardi Gras.
To advance the beginning of Carnival to precede not only Christmas but also Advent is in essence to secularize it and divorce it from the liturgical calendar. It is not much different from the commercialization and secularization of Christmas and Easter in that respect.
Most people know that Mardi Gras is the day of celebration before Ash Wednesday – the beginning of Lent. If you are Catholic or Episcopalian, you might also know that there are other cycles and seasons in the liturgical calendar – such as Advent, the Triduum, and Pentecost.
The Twelfth Night of Christmas on January 6th is also the eve of the Epiphany feast celebrating the visit of the Magi to baby Jesus. This ends the Christmas season and heralds the pre-Lenten Season. Twelfth Night is still celebrated as a feast in Britain and Europe, where it is the day that the Christmas tree, wreath and decorations must be taken down, and wassail is drunk.
Although the Catholic liturgical calendar (since Vatican II) no longer formally recognizes the beginning of pre-Lent on Septuagesima Sunday, the "pre-Lenten season" is based in longstanding tradition and is still observed by the Anglican Church, the Polish Catholic Church, and others.
http://modmobilian.com/2015/01/explainer-why-mardi-gras-season-begins-on-january-6th/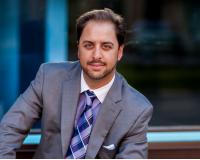 Author:
JP Piccinini
Phone:
480-980-9025
Dated:
January 6th 2016
Views:
1,576
About JP: JP Piccinini is CEO and Founder of JP and Associates REALTORS (JPAR), Founder and CEO ofOdasi Real E...