Water Main Break In Anna
'Twas the day before Christmas and all through the city
- Not a droplet of water…we're feeling such pity!
Though stockings are hung by the Chimney with care
- Can we cook Christmas dinner with no water there?!?
But wait my phone's ringing and what do I hear?
- An emergency message saying don't despair, hope is near.
It's not just by phone, I learn by email as well
- Kudos to our city for their technological tell.
And what is the message that dispels all the fright?
- The crews have been working and working all night!
So thank you, dear city, for keeping us informed…
- It's helpful in avoiding being totally forlorned.
And thank you and thank you and thank you, water crews.
- You are our heroes and we await the good news!!
ADDENDUM:
At 12 o'clock noon, my cell phone did ring
- And wonderful news does this message bring!
Those hard-working crews toiled for 18 hours straight
- And now they pronounce a wonderful fate:
The leak has been fixed, soon we'll have full water power,
- Merry Christmas to all and to all a nice shower!
But seriously…many, many thanks to the crews who worked all night to repair the break and restore the water service. And much appreciation to the city of Anna for their great communication in keeping us informed on the progress. Merry Christmas!!!

Sandy Setliff is a Realtor with JP and Associates Realtors. She specializes in residential real estate sales in McKinney, Allen, Frisco, Anna and Melissa, Texas. She can be reached at 214 620-1615, via email at [email protected] or visit her website at www.sandysetliffhomes.com.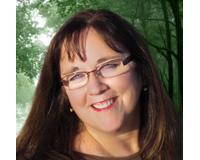 Author:
Sandy Setliff
Phone:
818-519-3670
Dated:
December 24th 2011
Views:
3,014
About Sandy: Sandy Setliff, a longtime resident of North Texas, specializes in residential real estate sales in C...