Weathering The Storms
Did you weather the storms last night?
With the severe weather season underway (literally), now is good time to go over the difference between tornado and severe thunderstorm watches and warnings.
A
WATCH means that the potential exists for the development of severe thunderstorms or tornadoes, depending upon the specific type of watch issued. A tornado watch, DOES NOT mean that a tornado has been seen or even indicated on radar...it just means that conditions are favorable for the formation of tornadoes in thunderstorms.
A Severe thunderstorm Watch means that conditions are just conducive for the development of severe weather. No action needed other than keeping up to date on the current weather situation and be prepared to seek shelter if necessary.
A WARNING, on the other hand, requires immediate action and should be taken seriously. A severe thunderstorm warning indicates that severe weather is imminent in your area or is already occurring (based on either human observation or doppler radar). The term severe refers to hail greater than or equal to 1.00" in diameter and/or wind gusts that meet or exceed 58 mph. Although these storms can also be associated with dangerous cloud to ground lightning or heavy rainfall that is capable of causing flash flooding, neither of these two items serve as criteria for a severe thunderstorm warning being issued.
A Tornado Warning can be thought of as a very specific severe thunderstorm warning, and means that a tornado has been either spotted by a human observer or indicated by doppler radar. Similar to a severe thunderstorm warning, once a tornado warning is issued for your area, you should take cover immediately...as the likelihood of you being directly impacted by a tornado is at a heightened risk.
I hope that this explanation will help some be better prepared the next time severe weather threatens your area.
Information from www.weatherworksinc.com.
With the amount of hail and severe storms we have experienced in North Texas in the last month several people are looking for good, reputable, vendors to give them bids and help them fix any storm damage.
Here are just a few of our favorites, log on to www.yorksinclair.com for more preferred business partners.
Fence - A-1 Fence (wood only) - 214-995- 6074
Bob – Fence Fix (wood & wrought iron) – 214-507- 0953
Fence Guy (wood & wrought iron) – 214-642- 4694 www.armadillostaining.com
5 Star Fence (wood & wrought iron) – 972-335- 4732 or 972-365- 7324
Gaspard Construction - 214-295- 6213
Garage Door Repair Affordable Garage Door Service - 972-877- 5774
Welborn Garage Doors – 214-272- 0743
General Contractor - Kenny Waters - 469-767- 9006
Tim Politz - 214-435- -9999
ROOFING - Silverado Roofing Group – Gary Wilson 972-542- 7555 - Have them check for damage, you don't want to have a damaged roof.

Roofing Tarrant Roofing Danny Leverett 817-571- 7809

Tree Service Chippers Tree Service - Edgar Arguteta - 469-438- 6099
For additional questions or help, contact:
Rene´Sinclair

972-816-9816
www.YorkSinclair.com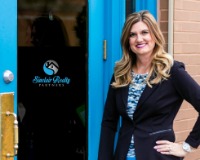 Author:
Rene Sinclair
Phone:
972-816-9816
Dated:
April 27th 2016
Views:
2,206
About Rene: Originally from Phoenix, Arizona, by way of Conway, Arkansas, René got to Texas as soon as she coul...