What Does It Really Take To Sell A House
One of the biggest advantages of working with a Realtor is their expert council on getting the property ready to sell. This includes taking into account years of experience and incalculable hours of listening to what purchasers say when they visit a property. Even if the seller is bound to the academic calendar and cannot list until the spring, there are strategic measures to take in preparation for putting the house on the market. There are areas to invest and areas which are a complete waste of money.
If you are considering listing your home, make sure you are working with a strong agent who understands the profile of a property that sells. Evidence of a strong agent will be how transparent they are with you and how honest they are about your property. Are you willing to hear that feedback?
If they do not have a stagger, this is a concern. If they are not willing to invest in a professional photographer, this is a concern. If they don't even address the clutter on your refrigerator and kitchen counter, seriously... don't put yourself through this nightmare of listing with a weak agent. Interview agents and look for clues like their attention to detail and how quickly they tell you the cat litter boxes have to be moved from the kitchen to the garage (You would not believe how some people live) or the landscaping needs touching up.
If you were to sit down with a group of listing and showing agents you would laugh at the stories they could tell you. Some are hilarious stories and others might make you groan. Stories of home owners trying to prepare their house for sell themselves where they choose hideous colors or expensive renovations which actually made the house worse!
The hardest of all to deal with ... denial. "Are you kidding? That avocado green kitchen stove is vintage! People will love it! And the cabinets are original to the house." Or, we could tell the truth and say the kitchen is dated and needs renovations. Of course you also could continue to list this house, go through showing after showing, and still get the same reviews, "We love the house, hate the kitchen!"
If you actually want to sell your house... find a strong real estate team then listen to their advice. After all, its what we do for a living.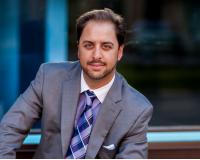 Author:
JP Piccinini
Phone:
480-980-9025
Dated:
November 14th 2015
Views:
1,826
About JP: JP Piccinini is CEO and Founder of JP and Associates REALTORS (JPAR), Founder and CEO ofOdasi Real E...