What Does The List Price Mean In A Short Sale
What does the list price mean in a Short Sale?
In a Short Sale your bank is ultimately going to pick what they will accept in order to approve your Short Sale. A Short Sale transaction is very different than a traditional real estate transaction. PRICE is the biggest confusion among agents and consumers.They are always asking us why we listed a house at a certain price but the bank countered at another. Hopefully in this article I can clear up any confusion.
Listing a home when it is NOT approved by the bank:
The first thing as an agent you will need to do is list the house for sale.This is the beginning of the short sale process and most likely you will have just submitted the short sale package and you are waiting on the lender to review. You need an offer to get the process going but have no idea what the bank wants.The offer will eventually result in the bank stating what price they are going to accept. As an agent if you have a client that is wanting to purchase a Short Sale you need to ask the listing agent if the price they listed the home is an approved price so you know how to prepare your clients. If you are a buyer you need to prepare yourself that whatever you offer ultimately could be countered by the sellers bank regardless if its "Full list price" or not.
Before the agent lists the property in MLS, they have done a comparative market analysis to determine what the value is (in their opinion). Factoring in any repairs and the condition of the house is a key component of the analysis. This is where the confusing part comes into play. This price that the agent has chosen is NOT approved by the bank. What does this mean? The agent could list a home based on what they see is a correct value of let's say $100,000. The bank's determination of price (done later) could be $130,000. Once the bank gives their value, the agent must use this new value of $130,000 and you as a buyer will have to come close to that value in order to purchase the property. The original $100,000 value that you put the offer in based off of no longer applies.
If your agent is experienced in Short Sales they will know this process and know that everything is subject to the lenders approval. If it is your first short sale as an agent or buyer, this is where you need to understand that the bank dictates everything just like a foreclosure. However, a banks opinion can be changed! I can't speak for other listing agents but me and my team fight very hard with the banks – especially if they did not factor in repairs or the bank's price is wrong. We always advocate for our clients because we know that it will not sell if it is priced wrong. So what is the most important thing to do here? ASK THE RIGHT QUESTIONS!
Short sale Listing that is APPROVED:
If a short sale has been approved by the bank this means the bank has assessed the value of the home and has determined how much they are willing to take for it. When an agent knows an approved price they SHOULD advertise the price that is approved.
If the house is already priced aggressively it is not worth your time to lowball the bank and see what happens. Most likely, the agent has already submitted an offer that was lower and the bank has set the lowest amount they will take. Once you submit your offer at the approved price it should only take 1-2 weeks to get that approval letter. It is very important to remember that the bank not only has to approve your offer but they also have to approve the seller and all their financials. If it is taking longer to get approved no matter how high your offer is, most likely they are needing additional documents from the seller to get approved.
Questions? [email protected]
Nicole Espinosa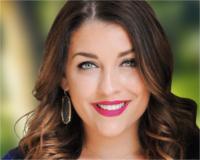 Author:
Nicole Espinosa
Phone:
972-832-2755
Dated:
April 9th 2015
Views:
1,156
About Nicole: Nicole is a leading Short sale expert in the Dallas Fort Worth market. Before Nicole did short sale...