What FICO Score Is Needed To Buy A Home
In a recent article by the Wharton School of Business at the University of Pennsylvania, it was revealed that some Millennials are not looking to purchase a home simply because they don't believe they can qualify for a mortgage. The article quoted Jessica Lautz, the National Association of Realtors' Managing Director of Survey Research, as saying that there is a significant population that does not think they will be approved for a mortgage and doesn't even try. The article also quoted Fannie MaeCEO Tim Mayopoulos :
"I do think that there's a sense out there in the marketplace among borrowers that credit may not be available, especially for people with lower credit scores."
So what credit score is necessary?
A recent survey reported that two-thirds of the respondents believe they need a very good credit score to buy a home, with 45 percent thinking a "good credit score" is over 780. In actually, the FICO score on closed loans (as reported by Ellie Mae) is much lower and has been dropping over the last several months.


Bottom Line
Millennials who are considering a home purchase should get advice from a local real estate or mortgage professional now. They may be surprised how much the requirements for a mortgage have eased.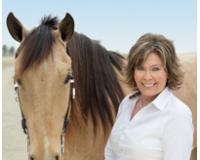 Author:
Deborah Boyd
Phone:
940-368-1306
Dated:
November 24th 2015
Views:
977
About Deborah: My family has lived in North Texas for generations so I personally know the residential areas of Fri...