What Info You Need To Obtain A Mortgage
Not only does owning a home give you a haven for yourself and your family, it also makes great financial sense because of the tax benefits — which you can't take advantage of when paying rent. Here is a checklist of what you will need to provide to the lender:
·W-2 forms or business tax return forms if you're self-employed) for the last two or three years for every
person signing the loan.
·Copies of at least one pay stub for each person signing the loan.
·Account numbers of all your credit cards and the amounts for any outstanding balances.
·Copies of two to four months of bank or credit union statements for both checking and savings accounts.
·Lender, loan number, and amount owed on other installment loans, such as student loans and car loans.
·Addresses where you've lived for the last five to seven years, with names of landlords if appropriate.
·Copies of brokerage account statements for two to four months, as well as a list of any other major assets of
value, such as a boat, RV, or stocks or bonds not held in a brokerage account.
·Copies of your most recent 401(k) or other retirement account statement.
·Documentation to verify additional income, such as child support or a pension.
·Copies of personal tax forms for the last two to three years.
Interest rates are currently below 4.25% and you only need a downpayment of 3.5% on FHA or 5% on conventional loans. Also, USDA100% financing is back and you can now get in for zero money down. Income limits and certain restrictions apply.
It's a great time to buy real estate so give me a call and let's start your home search today! Also, if you are thinking about selling, a complimentary analysis of your home's value and what you can net if you sold your home "now", contact me today!
Thanks for your time and I look forward to assisting you with your real estate needs.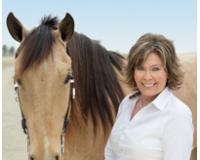 Author:
Deborah Boyd
Phone:
940-368-1306
Dated:
April 13th 2016
Views:
1,127
About Deborah: My family has lived in North Texas for generations so I personally know the residential areas of Fri...