What Is Buyers Agency And Why You Need It
What is it?
Buyer agency is just what it sounds like it is. In addition to real estate agents who help sellers list their homes, agents also help buyers purchase homes. Some states require buyers' real estate agents to have a formal, written agreement to clarify the relationship, duties and responsibilities of both buyer and agent. (Understand your state's buyer agency laws before representing them.)
What's so great about it?
By entering into a buyer agency agreement with a real estate agent, buyers are primarily hiring their a personal real estate consultant to get to know them, their interests, their preferences and their priorities. These agents will show their clients homes, negotiate on their behalf, and look out for their best interests. This agreement allows the buyer to have a one-stop-shop for all of their real estate questions, throughout the entire home-buying process.
Where's the free lunch?
In most cases, the best part of buyer agency is that the client doesn't have to pay for it — the seller does. That's right, the seller pays the fees of the agent who is representing the buyer. The buyer's agent must put their client's needs first to comply with rules of both law and ethics, even if they are getting paid by the seller.
What are the risks of not using it?
Some well-educated, experienced homebuyers believe that they are better off going directly to the listing agent, whose fee is usually fixed, for questions or to make an offer on a home. These potential buyers think that skipping the middleman could result in a lower price. However, their negotiating position is usually compromised because they disclose too much information to the listing agent — who by law is looking out for the seller.
How to start?
Before showing a house, a buyer's agent will ask the buyer to sign a buyer's agency agreement. This agreement is not to rope them into something; it's simply to comply with the law and to outline the expectations of the relationship.
Walk the talk
We are representing the buyer's best interests, which means showing them any listings that meet their criteria — even if the cooperating commission is not what you expect it to be.
Representing the buyer's best interest means not disclosing confidential information to the listing agent without the buyer's consent. It also means going to bat with for them during the contract and home inspection negotiations — not just trying to close the deal. This is what true Buyer's Agency means.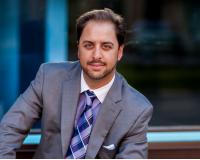 Author:
JP Piccinini
Phone:
480-980-9025
Dated:
June 2nd 2015
Views:
1,323
About JP: JP Piccinini is CEO and Founder of JP and Associates REALTORS (JPAR), Founder and CEO ofOdasi Real E...