What Is Title Commitment
The Commitment for Title Insurance consists of four schedules: A, B, C and D.
Schedule A contains:
● commitment date
● proposed insured (lender and/or purchaser)
● amount of title insurance coverage
● the legal description of the property
● how title to the property is vested (who owns the interest in the property and the type of interest)
Schedule B contains exceptions to coverage. These items that currently and may always affect the property, for example:
● deed restrictions
● easements
● building lines
Schedule C shows items to be resolved prior to closing. Some examples are:
● existing liens
● bankruptcies
● abstract of judgments
● marital status issues
● probate issues
● vesting problems
● mechanic's lien affidavits
Schedule D is a required regulatory disclosure of the officers of the Title Company and
Underwriter and also discloses the premiums to be charged for the policy(ies) and the
beneficiary(ies) of such premiums.
This information is being provided as a courtesy and does not constitute legal advice.
Please consult an attorney regarding specific questions.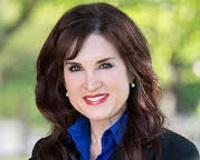 Author:
Sherry Cabrera
Phone:
214-454-6969
Dated:
August 13th 2015
Views:
948
About Sherry: Sherry was raised in Mississippi and moved to Dallas 16 years ago with her daughter. Prior to movin...