What Should I Do If I Fall Behind On My Mortgage Payment
If you are worried about falling behind on your mortgage, here is what you need to know:

Is your current situation a short term situation or a long term hardship?
Why is this important? Most people who find themselves in a financial hardship do everything they can to pay their mortgage, even if that is not the best option for them. According to Bank of America once a borrower falls more than 2 months behind 90% of borrowers can not catch up the payments.
1. Trial Modifications
So what is the first thing you need to do? First you determine if your hardship is something that can be resolved in 30-90 days? Is this something you can recover from? IF the answer is yes then a trial modification would be ideal for your situation. This program is provided from your lender and allows you to make larger payments to catch up on your mortgage, without paying everything at once. This is a TEMPORARY arrangement. This would only be ideal for someone who missed 1 or 2 payments.
2. Loan Modifications
In theory a loan modification is supposed to do just that, modify the terms of the loan so the borrower can become current and afford the mortgage. I say in theory because most loan modifications get denied due to the fact that the lender does not actually "pre-qualify" you. THIS IS VERY IMPORTANT! 75% of my clients end up in a short sale situation because of MULTIPLE loan modification attempts with their lender that ended up getting denied. When you are behind on your mortgage, the lender will automatically send you the loan modification application. THIS DOES NOT MEAN YOU QUALIFY!! This is very misleading and NOT explained to borrowers. If you cannot show that you make enough income to pay the mortgage, YOU WILL NOT QUALIFY. Here is why a loan modification can put you in a WORSE situation. Let's say, you owe $100,000 on your mortgage and your house is worth $150,000, in this situation you would have equity, and if you sold it you would be able to pay your loan off and make some money. When you do a loan modification, what ends up happening is you lose your equity to the missed payments, interest and fees (they will not accept any mortgage payments while they are reviewing your application). Most loan modifications can take MONTHS, if not YEARS and can put you into foreclosure!
3. Short sale
How do you know if a short sale is a good fit? You are in foreclosure, you cannot afford your mortgage and your situation is not going to change to bring your mortgage current. You have tried to sell the home but the balance of what you owe is more than the house is worth. A short sale can stop your foreclosure and settle your debt with your lender. Most importantly you pay NOTHING! In most cases, if you are living in the house while you are doing a short sale, the lender will offer relocation assistance (money to help you move).
Questions? Call us at 972-832-2755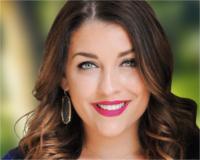 Author:
Nicole Espinosa
Phone:
972-832-2755
Dated:
September 28th 2016
Views:
1,267
About Nicole: Nicole is a leading Short sale expert in the Dallas Fort Worth market. Before Nicole did short sale...