What To Do Upon Moving Into Your New Home
First Things First – What To Do upon Moving Into Your New House
If you have purchased a new house in
Collin County, Texas
and are going to move in soon, what are the first things that you will need to do when you arrive at your new home?
Change Your Address
You will need to change your address for all magazine subscriptions, bills and other services. Visit your post office to find out what needs to be done.
Set Up the Utilities
When you move into a new home, you will need to get all of the contact information from the previous homeowner for the utility companies. Be sure to change the services into your name before you move in, such as gas, cable, electricity, internet, telephone, sewer and water.
Change the Locks
You have no way of knowing who the old homeowners gave a copy of the key to, so having the locks changed is something that you should do right away when you move into your new property.
Have the Carpets Cleaned
Get your life in the new house off to a fresh start by having your carpets steam cleaned before you move your furniture in. You could either rent a steam cleaner or pay a carpet cleaning service, but either way this will make the house really feel clean and new.
Figure Out Your Fuse Box
Another important first step to owning your new home is to figure out which fuses control each part of your home. Knowing how the breaker box works will ensure that you can flip the right switch when you need to. You might need to ask someone to help you by standing in another part of the house and letting you know which lights come on or off when you flick the switches.
Check Your Smoke Alarms
The smoke alarms and CO monitors in your home might not have been checked recently, so make sure that they are functioning properly. Depending on how old they are, you might need to change the batteries. This is an important maintenance task for your own safety.
These are just a few of the important first steps that you should take when you first move into your brand new home.
Lisa Cardillo is a real estate agent with JP and Associates REALTORS, she specializes in residential real estate in
Collin
and
Rockwall
counties as well as the surrounding communities. Want a faster sale at a higher price? Let my education, experience and advanced marketing techniques benefit you on the sale of your home. Looking at buying or selling real estate? Call or text me anytime! 214-727-3366


Resources:
carpets steam cleaned
http://abclocal.go.com/ktrk/story?section=news/consumer&id=7049554
how the breaker box works
http://www.apartmenttherapy.com/dont-forget-to-label-your-fuse-109025
smoke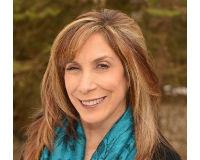 Author:
Lisa Cardillo
Phone:
214-727-3366
Dated:
April 28th 2014
Views:
1,137
About Lisa: Assisting people on the purchase or sale of their home is what I love to do! My name is Lisa Ca...