What To Look For In A Green Home In Dallas
In today's environmentally conscious world, more Dallas homeowners are looking for property with green characteristics. Not only is an eco-friendly house better for the environment, but it also cuts down on the cost of utility bills. If you're about to purchase a home and want to go green, see below for a few eco-friendly features you should include on your checklist.
Proximity to public transportation or work
Taking a bus or a bike to work instead of driving can really reduce your carbon footprint, so definitely take into consideration a house's location. Insurance companies might even provide cheaper rates to owners who live close to public transportation.
Quality of insulation
Look for a house that is insulated well at the right rating for the climate. The better the house is insulated, the more heat it will retain and the happier you'll be with the utility bills.
Water heating system
When looking for a green property, a tankless water heater is an efficient alternative. It will produce hot water on demand instead of keeping a storage tank of water warm when it's not needed.
Green appliances
If the house you are buying comes with appliances, check to see whether they are newer energy-saving models. These efficient appliances can save you an impressive amount on your utility bills and modern plumbing fixtures can cut down on the amount of water you waste.
Building codes
If you are buying a brand new home, ask the builder about the building codes with which they comply. If the building is advertised as being built to green building standards, you should do some research and find out exactly what that includes. The definition of green real estate can vary from builder to builder.


Andrea Trimble, with Trimble Estates and Fine Homes, specializes in residential real estate home sales in the Dallas area. She was recognized by 32Best as one of the top 32 real estate agents in Dallas. Andrea is focused on providing her clients with the utmost service and client satisfaction. To contact Andrea for a real estate consultation, e-mail her at: [email protected] or visit her website: www.TrimbleEstates.com Office: (817) 789-5591 Address: 3131 Turtle Creek Blvd Suite 1015, Dallas, TX 75219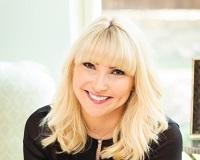 Author:
Andrea Trimble
Phone:
817-789-5591
Dated:
December 17th 2013
Views:
9,237
About Andrea: Andrea Trimble is a recognized real estate advisor in the Dallas/ Fort Worth Metroplex market. With ...