What are Community Property States
Posted By Denice Koujan:
The United States has two systems that govern marital property: community property and common law (also called marital property). The community property system, which is derived from Spanish law, is found predominantly in western states: Arizona, California, New Mexico, Nevada, Idaho and Washington, as well as Texas, Wisconsin and Louisiana. In one state, Alaska, couples can opt in for community property. Common law, which is derived from English law, governs the rest of the states and the District of Columbia.
In a community property state, whatever you bring into the marriage or receive individually through gifts or inheritances remains yours, but whatever you earn or acquire during the marriage is co-owned by both parties, regardless of who earned it or whose name is on the title. If you were to commingle gift or inheritance cash with a joint account, it very likely will be considered community property by a court.
In a common law state, if your name appears on the ownership document, registration or title, you own it. However, common law holds that your spouse has legal right to claim a fair and equitable portion of your property in divorce; and it is common for two-thirds go to the higher wage earner, one-third to the other spouse.
What does this mean to you?
For government loans, in community property states (listed below), a credit report for the non-borrowing spouse is required and any debts or ongoing obligations must be added to the borrower's liabilities. In addition, all outstanding judgments, tax liens, and any derogatory items that may negatively impact the subject loan's lien position, showing on the spouse's credit report must be paid off prior to, or at, closing.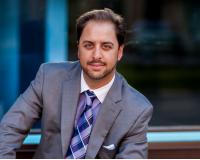 Author:
JP Piccinini
Phone:
480-980-9025
Dated:
April 25th 2012
Views:
2,309
About JP: JP Piccinini is CEO and Founder of JP and Associates REALTORS (JPAR), Founder and CEO ofOdasi Real E...