What is Epiphany anyway?
You might have noticed the word "Epiphany" on your calendar today. What is Epiphany? Well, it depends on whether we're talking about the historical event or the feeling similar to an "ah-ha" moment.
If it's the historical event, Webster defines Epiphany as "January 6 observed as a church festival in commemoration of the coming of the Magi as the first manifestation of Christ to the Gentiles." In other words, it's the spot on the calendar selected to celebrate the day the Biblical Magi finally arrived and visited the baby Jesus with gifts. Who knows how long or how far they had followed that star in the East. Hence the lyrics to the famous Christmas Carol, "We Three Kings of Orient are…bearing gifts we traverse afar." (Traverse afar? Really? Ok, so that one is clearly an oldie)
In some countries "Three Kings" is a tradition derived from Epiphany and is celebrated in much the same way as Santa Claus. A friend from Mexico first educated me about this tradition. Instead of (or better yet in addition to) Santa and his reindeer, The Magi (or, The Three Kings) and their camels bring gifts to children.
Another tradition surrounding Epiphany is the burning of Christmas trees on the 12th day after Christmas (January 6th) signifying the end of the Christmas holiday. I won't be burning any Christmas trees but I am leaving my Christmas décor up through the 6th of January. Truth be told, that's a lot more about time management than the celebration of Epiphany. It will be the weekend before I can find the time to take down the Christmas décor. Yes, my Christmas tree is still up and the "Noel" lights continue to burn brightly in my front yard. All procrastination or time constraints aside though, I like having a definitive date and reason the decorations are supposed to come down. And as they do, reflecting on the Epiphany those Magi must have been experiencing after finding the Christ child after their long journey.
Which brings us to the "feeling" aspect definition of Epiphany. Webster defines it as "1) a usually sudden manifestation or perception of the essential nature or meaning of something, 2) an intuitive grasp of reality through something (as an event), usually simple and striking, 3) an illuminating discovery, realization or disclosure."
For example, if you caught the MERRY CHRISTMAS TO YOU Blog, you saw a short, fun and entertaining video where the central character came to a pretty big Epiphany regarding Christmas (if you missed it and are interested you can view it at http://www.jphomesforsale.com/blog/MERRY+CHRISTMAS+TO+YOU and since it's several weeks old now you'll have to search for it under 'our blog').
So what does all this have to do with Real Estate? Not a whole lot, except that I keep reading that a number of real estate 'gurus' are forecasting 2012 to be a good year for Real Estate purchases. Some economists are saying that prices will stabilize in most areas of the country, pointing out that mortgage rates are at historic lows and therefore 2012 will be a great time to buy a home.
If this information gives you sudden realization or an Epiphany that it's time to get busy buying or selling a home, I'd like to help you…call me today.
Sandy Setliff is a Realtor with JP and Associates Realtors. She specializes in residential real estate sales in McKinney, Allen, Frisco, Anna and Melissa, Texas. She can be reached at 214 620 1615, via email at [email protected] or visit her website at www.sandysetliffhomes.com.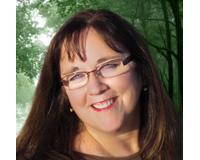 Author:
Sandy Setliff
Phone:
818-519-3670
Dated:
January 6th 2012
Views:
2,330
About Sandy: Sandy Setliff, a longtime resident of North Texas, specializes in residential real estate sales in C...