Whats The Best Day Of The Year To Buy A Home
Mark Oct. 8 in your calendar. That's the best date to close on a home at a bargain price, according to a new study by RealtyTrac.
On average, buyers have purchased 10.8 percent below estimated market value on this date for the last 15 years, the study shows. The next best buying dates for house hunters are Nov. 26 (10.1 percent below market value); Dec. 31 (9.7 percent); Oct. 22 (9.6 percent); and Oct. 15 (9.1 percent). RealtyTrac analyzed more than 32 million sales of single-family homes and condos to come up with the data.
Looking for Savings

Greek Debt Crisis Spurs Bargain House Hunters

Why September Is the Best Month for Buyers
Overall, October offered the most promise for bargain hunters. Over the last 15 years, the 2.7 million sales that have closed in October carried an average sales price 2.6 percent below the average estimated full market value at the time of sale. After October, the best deals are in February, July, December, and January.
Meanwhile, the worst month of the year to buy a home — but the best to sell — is April. On average, buyers who purchased in April over the last 15 years bought their home at a premium of 1.2 percent above estimated market value at the time of sale.
The study also found the best weekday to buy a home is on a Monday. Of 5.5 million single-family home and condo sales in the past 15 years that closed on a Monday, buyers saw an average discount of 2.3 percent below full estimated market value at the time of sale. Friday is the next best weekday, with buyers seeing an average discount of 2 percent.
Thursday, on the other hand, was found to be the worst day of the week to buy, with a 1 percent average discount.
By date, RealtyTrac found that the worst days of the year to close on a home purchase were Jan. 19 (buyers paid an average 9.6 percent premium above estimated market value); Feb. 16 (9.5 percent); April 20 (9.5 percent); April 6 (8.4 percent); and April 27 (8.2 percent).
Ready to Buy? Give me a call today and let's get started on finding the perfect home for you!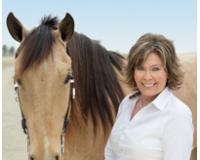 Author:
Deborah Boyd
Phone:
940-368-1306
Dated:
September 12th 2015
Views:
1,258
About Deborah: My family has lived in North Texas for generations so I personally know the residential areas of Fri...