When is the Right Time to Buy
As with many questions relative to Real Estate, the answer to that question is: it depends. Many people try to time their Real Estate purchases and sales according to Real Estate market activity. This means buyers want to purchase a home in a hot buyers market so they can get a good deal. That's not a bad strategy if you're prepared when the market gets hot but I'd propose the true answer to the question is: when you are ready to buy.
Readiness to buy is individual and has many facets. It can include anything from the kids reaching an age where you know you want to commit to a certain school district to getting that promotion at work that provides you with a sense of stability and longevity. Some people are motivated when they reach a particular age or income level; others become tired of renting and want a sense of ownership. Still others become motivated by the tax breaks or the desire for a shorter commute or feel they finally have the time to own and enjoy some acreage…there are many reasons that prompt readiness to buy and they vary from individual to individual. What's important is for you to know yours.
I can't address this topic without mentioning credit. Credit is an extremely important facet of readiness for purchasing a home. Your credit score can have a big impact on your interest rate. It's also no secret that a buyer's pre-qualification for a mortgage is a key factor for many sellers before they will even begin negotiations. Sellers want proof their potential buyers are credit worthy and can complete the sale. Pre-qualification also puts buyers in a position of knowing exactly what they can afford and it can hasten the whole purchase process. If you need help with this we can put you in contact with mortgage brokers who would be happy to help with pre-qualification.
Here's one caution about this readiness issue: If you're waiting solely on the perfect market conditions it's not unlikely that you'll never see them. Why? Because definitions differ so widely as to what perfect market conditions are. More importantly in the words of Maurice Chevalier, "My own experience has taught me this: If you wait for the perfect moment when all is safe and assured it may never arrive." Yes, there is some buzz out there that the market is picking up. Recently there have been a number of news reports and blogs by economists who predict a housing recovery will at the very least begin in 2012. As a Realtor I certainly hope those predictions are correct. But I would caution you about waiting for the perfect time when you feel safe and assured about perfect market conditions. Instead create your own assurance and safety by defining your criteria for being ready. Then start moving in that direction and taking action to make that happen whether it's working on your credit score, cleaning out closets or accumulating a down payment. The point is, if you aren't prepared when the perfect time comes because you haven't defined what your readiness looks like, none of the rest really matters because you won't know it when you see it.
Back to this question of when is the right time to buy…I know I'm being redundant but the important thing to define and start working on is this: when will you be ready? Yes, pay attention to the market, listen to the gurus and keep abreast of current trends but the most important questions to answer are: What is your criteria and what needs to happen for you to take advantage of the benefits of home ownership (or upgrading or downsizing your current home)? In the words of Brian Cates, "Never be afraid to ask a question, especially of yourself. Discovery is the mission of life."
And if you need help asking yourself the questions and discovering the answers, call me, and we'll embark on the home discovery mission together.
Sandy Setliff is a Realtor® with JP and Associates Realtors®. She specializes in residential real estate sales in McKinney, Allen, Frisco, Anna and Melissa, Texas. She can be reached at 214 620 1615 or via email at [email protected]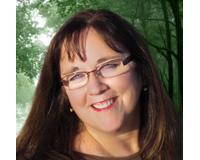 Author:
Sandy Setliff
Phone:
818-519-3670
Dated:
February 24th 2012
Views:
2,974
About Sandy: Sandy Setliff, a longtime resident of North Texas, specializes in residential real estate sales in C...